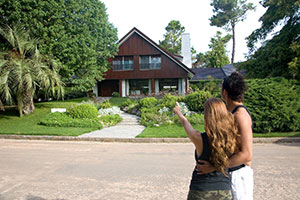 Investing in real estate for fun is one thing. Carving a successful career for yourself in this field is quite another. A vast majority of real estate investors fail and do not go into their third or fourth properties.
But there are also countless stories of people who were able to make money by investing in real estate. What sets them apart from others is their ability to understand what property investment is all about.
If you're to looking to grow your money, why not give real estate investment a shot? Who knows, it might just hold the key for a better financial future for you and your family.

Investing in real estate can be very rewarding
The rewards of property investment can be huge. Once you're ready to play the game with discipline and tact, this asset class can help you go laughing all the way to the bank.
The BRW Rich 200 list says that the property market has already churned out a great number of millionaires. There's also the fact that while the learning curve can throw a few awkward moments, it is a consensus that real estate is the most investor-friendly and it deals with the least technical jargon.
Investing in real estate is easy to get into
Think of terms like Candlestick Pattern, Random Walk theory, Efficient Market Hypothesis, Squaring Off, and Exchange-traded Fund. Now compare them to Renovation, Open House, Floor plan, and Pest Inspection. You get the idea.
The ease with which you can make yourself at home in the property market is one reason why more and more housewives are taking an active part in it and the Gen Y is getting glued to it (think of the new fad of rentvesting).
Unique asset class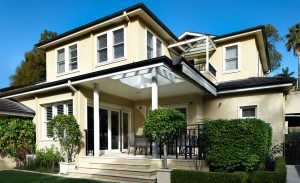 It is a brilliant asset class in that it gives you the opportunity to live in it and also use it as an investment. This is especially a cause for cheer for owner-occupiers.
Moreover, companies go broke day and night but houses never go bankrupt. Their value never completely fades away. In fact, if you are ready to hold a property till the next cycle, you are bound to gain handsomely through it.
Advantages of investing in real estate
Still not convinced? Here are five more reasons why property investment can be a great choice for you.
1. Real estate is a tangible investment
Investing in the share market can be a complicated venture. Not everyone can be savvy enough to know where and when to buy shares. Some people just want to invest in something without worrying too much about the peaks and troughs of the market.
By comparison, real estate is a lot more familiar and tangible than the share market. Almost anybody can learn and understand the ins and outs of property investment. And in most cases, it's also less volatile and dependent on changes in the economy.
Banks also tend to be more knowledgeable about property investment than in the shares market. Most of them already have a standard process to help aspiring investors buy property.
2. You can turn costs into tax deductibles
Buying property for investment can be very expensive. Investors often need to cover the costs for advertising for tenants and fees paid on your loan. You'd also have to cover maintenance costs, which could get out of hand if you're not careful.
But you can actually turn some of these expenses into tax deductibles. In fact, rental real estate provides more tax benefits than almost any other form of investment.
Some of the most common investment property tax deductions include:
Rental advertising costs 
Loan interest
Council rates
Land tax
Insurance
Building depreciation
Appliance depreciation
Repairs and maintenance
Pest control
Bookkeeping costs
As a property investor, you can also potentially use your losses from negative gearing as a tax deduction.
3. Investing in property offers long-term returns
Real estate investment can also provide you with long term returns, especially when your property's value increases over time. You can also rent out your property and earn money through it.
Patient investors can also benefit from positive gearing. It's when your property income surpasses your property expenses. When this happens, it could net you with a lot of money.
If you decide that you want to move on, you can always sell your property. But whatever your choice may be, there's a potential of earning money from your initial investment.
4. You can build equity on your property
Building equity is another great reason for you to invest in property. Equity refers the current market value of your property, minus the amount you owe on it.
Once you've built enough equity on your first property, you can use it to borrow money from lenders. You can then put it into a second property investment, make renovations on your first or invest in shares.
If you want to know what the equity value on your property is, you need to organise a property valuation.
5. You'll have more control over your investment
Like what I mentioned before, investing in the share market can be very complicated. Most companies have their own management teams to handle investments. So even if you invest your money in one of these firms, you won't have much control.
But if you invest in real estate, you'll be able to decide whatever you want to do with your property.
Do you want to increase your property's value? Go ahead and make some renovations. Do you want to earn some money before you decide to sell your property? Try renting your property out for a few months before letting go of it.
You'll also have more control over the way you pay your home loan. This can help you increase the equity on your property.
Disadvantages of investing in real estate
Of course, there are a few challenges to investing in real estate. Be mindful of the following disadvantages.
1. Investing in property can be expensive
Whenever I'm ask about real estate investment, I always tell people that it's a serious venture. Most people who invest in property don't have millions of dollars in the bank. They just have a few extra money saved and decided to grow it through investment.
If you decide to enter the investment game, you have to be ready to spend money. I'm not just talking about the price of the property you're buying itself. You have to consider other expenses such as stamp duty, legal fees and loan set up costs. There's also building and pest inspections.
Even when you choose to sell your property, there are other expenses involved in that as well. You'll have to cover capital gains tax and fees for your real estate agent.
Always do your due diligence before making a property investment. Do some research and learn everything you need to know. Find out how much you will need for the entire buying process.
2. You need to pay capital gains tax
Investing in real estate offers you with several different tax deductions. But you also have to remember about tax implications. One of these is capital gains tax.
If you buy a house with the intention of living in it, you may be exempted from paying capital gains tax. Of course, you have to prove that it's your primary place of residence. You also have to live there for at least six months after buying the house.
But if you purchase the property as an investment, then you may have to pay capital gains tax it.
You have to be careful if you plan using negative gearing as well. If your investment property makes a loss, you'll have to rely on capital growth to provide you with at least an investment return. There's also the possibility of higher loan repayments if interest rates increase.
It's a very difficult position to be in, especially if you don't have enough money to cover all expenses.
Before you take this route, I recommend speaking to a tax advisor first. They can help you navigate the complexities of tax payments.
3. Property values aren't guaranteed to increase
The market value of your property won't always stay the same. It can increase or decrease, depending on various factors. These include:
Location
Supply and demand
Interest rates
Economic outlook
Property market performance
Before you invest in a property, make sure you know enough about capital growth, rental property income and ongoing running costs.
Capital growth refers to the expected growth rate of your property's value. Meanwhile, rental property income refers to current rental income. It lets you known whether the income is consistent, and if it's expected to increase.
Ongoing running cost refers to the different expenses involved in making the investment. These include maintenance costs, rates, insurances and possible property management fees.
4. Your property's equity doesn't have a fixed value
The value of your equity depends on your property's market value. So if its market value is down, then your equity is likely to be down as well.
Also, having equity isn't a guarantee that you can use it to borrow money. You still have to meet your lender's loan criteria first.
Another thing to consider is whether you can afford to borrow at all. Using your equity to borrow money will increase your debt levels. It will also use your property as security.
You need to think about the long-term impact of borrowing money using equity. Make sure that you're prepared for all the repercussions in case your investment doesn't pan out the way you'd like.
5. You need to be careful when investing in your property
Some people make renovations to their property to help increase its value. But there's no guarantee that it will actually work.
Let's say you installed cabinetry to the house and it cost you $8,000. But it only added about $5,000 to the property's value. That gives you a loss of about $3,000.
Always check whether your renovations will actually boost your property's value. The goal of property investment is to grow your money smartly.
Mistakes made by investors
What goes wrong while investing in real estate? Many investors fail to to do their due diligence. They tend to invest emotionally, and fail to muster an effective investment strategy. Some also ignore either rental yield or capital growth.
I've also seen investors who failed to understand the importance of counter-cyclic investments. They also invested in wrong locations and wrong kind of properties.
If you're planning to be a property investor yourself, don't make these same mistakes. Learn everything there is to know about the property market you want to enter. Research about the different requirements that you're going to need.
If things get a little complicated, you can always reach out to a Buyers agent. They can help guide you throughout the entire buying process.
A very forgiving asset class and this nails it
I would like to wrap this article up by talking about the ultimate high point of properties. I'm fairly convinced that it is the most forgiving asset class. Even if you happen to buy the wrong property, you still have the chance to work out the mistakes.