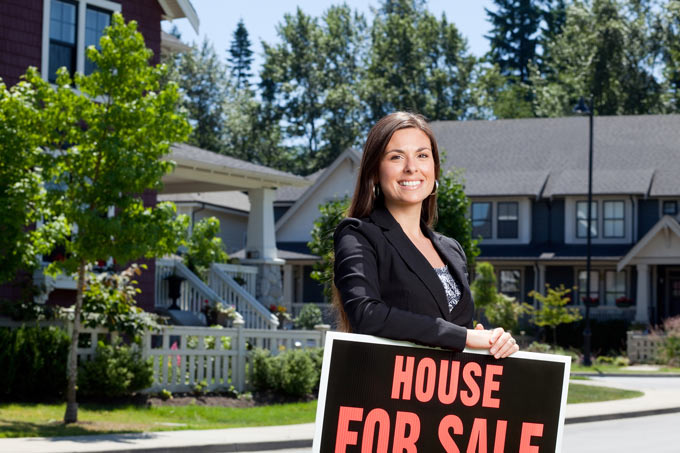 In an article published at Domain, reporter Joanne Gambale asked me what real estate agents actually do. How useful are they when it comes to selling your home?
Perhaps you are wondering about this, too.
A real estate agent can make a big difference when selling your home. If you can sell your home at an acceptable price… a real estate agent can often sell it at a great price.
Why is that, I hear you ask?
Statistics show that properties for sale by owners (FSBO) tend to sell for far less than fair market value.
Now that real estate trends are shifting, having a good real estate agent is as important as ever.
A Real Estate Agent Turns A Negative Into A Positive
Real estate agents know how to turn a negative into a positive. If a potential buyer complains: "I don't like the way the property faces," the selling agent would say, "but if it was the other way around you'd be looking at a wall."
It's the selling agent's job to bring them back into the picture. And they do this with absolutely no emotional attachment, which is what you want.
A Real Estate Agent Is The Arbiter Of Information
A selling agent is a communication channel, an arbiter of information, without whom communication mishaps and misunderstanding will follow.
With a selling agent, you have a professional who filters information between you and the buyer, carrying information between both parties that's clear and concise.
A Real Estate Agent Has Market Expertise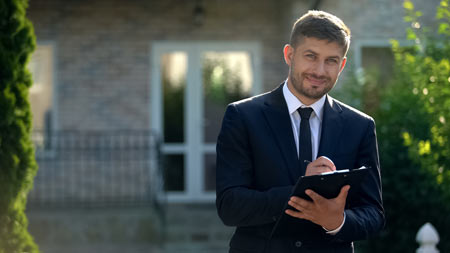 The value of a real estate agent lands is a combination of client knowledge, market knowledge, and well-honed negotiation skills.
The average person selling his or her house will be limited by lack of knowledge of the market and the selling process. Selling channels are also limited.
With a selling agent, you are granted access to a network of buyers who are interested in buying properties in your neighbourhood.
However, not all selling agents are equal. Make sure to employ the services of a selling agent who is a member of the REIV.
REIV Member agents have access to quarterly median house prices, auction results, and legislative updates. Plus, you are automatically covered by professional indemnity insurance by working with an REIV member agent.
A Real Estate Agent Can Provide Invaluable Advice
A real estate agent can also provide you with advice by understanding what you are trying to achieve. What is your reason for selling? Where are you moving to? How soon do you have to vacate the property?
A Real Estate Agent Will Utilise The Most Effective Sales Method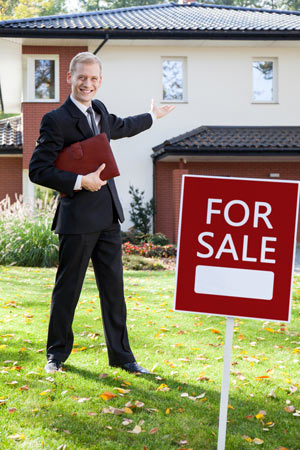 Real estate agents are knowledgeable on the different selling strategies that exist such as:
Off-market strategy – minimal promotion; proactive targeting of a database of buyers
Fully loaded campaign – dissemination on many portals such as online, print advertisement, signs, and open houses
Open houses – Open houses are highly effective, generating buyer interest, which is why selling agents invest in the presentation. You can spend a few thousand dollars on a home stylist — and that can add $30,000 to the selling price of the property.
Customised – private sales on the open market. For markets with lower levels of buyer interest.
Auction – good if you live in a seller's market and want to sell the property quickly. Really, as long as there is competition on auction day, sales results tend to be higher.
The Flip-side: A Real Estate Professional For Buying A Property
On the flip side, if you're bidding at an auction to buy a property you will want to even the odds. This is where a buyers agent comes in. Just as it makes perfect sense to engage a real estate agent to sell your home, it is a wise idea to have a professional help you buy one, too.
This avoids falling into sales traps, bidding wars, high-pressure negotiations and potentially wasting hundreds of hours of your time.
Auctions are another great example. They allow sellers to dictate the terms under which the property is offered and to ensure the creation of an unconditional sale. Competition gets fierce as the deadline urges buyers to act now and act fast. Let's even the odds.