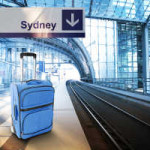 Angus Raine writes an article for the blog Real Estate View where he talks about the possible price escalation in the Lower North Shore Region, given the recent announcement of Sydney Metro's Second Stage by the NSW government. Real estate prices may shoot up by 10%, especially in areas close to the North Sydney and Crows Nest metro.

Fresh residences planned for Sydney CBD area
The new metro stations will help commuters working in the Sydney CBD and the Barangaroo area. The Sydney CBD area is looking at the completion of 3,000 residential projects between 2013 and 2019. With bright prospects in hand for North Sydney and a possible fillip to its rail infrastructure, there is a good chance of capital growth for its apartment units.
Impact of Crows Nest Metro announcement
The results have begun to show. The day the Crows Nest Metro Station was announced, the two-bedroom garden apartment at 6-108/110 Shirley Road, Wollstonecraft, got auctioned off at $1,020,000.
Raine also talks about the great potential of the Inner West metro project, especially because the land-locked area is deeply congested.
You can read the original article here.
Metro rail is a powerful catalyst of the property market
I would not hesitate for a moment to say that metro rail is a powerful property market catalyst. Along its "zone of influence", it raises the standard of living and the purchasing power of the particular demography. A good part of the money subsequently flows into the real estate.
The retail and the commercial sectors are also helped a lot but the residential sector takes the bigger piece of the pie. Metro projects are great job-generators and thus trigger demand for homes. Also, metro means lesser hassles of commuting and so people wish to live close to it.
Based on the land use, micro-market's potential and location, areas within a 500-metre radius of a new metro project can witness an escalation of up to 50% in real estate prices in no time.