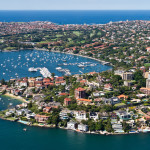 In an article for the Property Update, Michael Yardney talks about 7 tips (read investment strategies) by John McGrath, offered by him on the Property Millionaires Tour. Here are the pearls for you:

Haphazard planning can keep you away from gaining big in your property investment.
Ensure that you are better informed than anyone else on the property you plan to buy
Rental yield will help you keep up with mortgage commitments but capital growth is where the "best bang for buck" lies.
How well is your property located and positioned (north-facing) will make a difference to its growth chart
It is not wrong to buy below existing market rates but read the patterns. Going for a bargain property just because it is cheap will not give you a great ROI. If buyers are not going for the property now, they won't go for it in 5 years' time and they will remain what they are now- bargain properties.
Build an investment portfolio for yourself through leverage but do not over-bake the idea.
Buy and hold is all good but to it you must add doctrines of continued tenancy and continued selling (selling a part of your portfolio at any given time while you keep holding others).
You can read the original article here.
Capital growth is the key
It is hard to contest any of the 7 tips. Having said this, the one I have always stood by, without exception, is the 3rd tip which talks about capital growth being a more significant factor than rental yield. I know capital growth can decline while rental yields remain moderately positive for any given stretch of time.
However, while yields can influence gearing and mortgage commitments, it is capital growth that can drive your investment portfolio to another level.