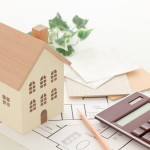 If terms such as rental rates, rental returns, and rental yields populate the top of your mind you aren't a capital growth-centric investor. However, let me believe you are and that you want to use capital growth to create equity for easing out the purchase of new properties (of your portfolio).

The dream of capital growth
How can you ensure smart capital growth then? Truth be told, capital growth can never be ensured. The property cycle can hit you hard and often when you least expect it to. This said, strategic purchases conducted diligently can leave you 'equity' richer many a times.
Location is pivotal
It is not said without a valid reason that location is the key to property purchases. Location can so often become the central hinge of your property's capital growth.
The best locations for buying a property are those where there are town planning initiatives being undertaken, there is no zoning restriction declared, and some degree of gentrification is happening (it automatically increases price in the area. Remember Sydney two decades ago).
Invest in properties where future demand is likely to be. If your own rationale, expert opinion, and solid evidence suggest that North is where demand for properties will show itself then let North be the direction where you buy.
Single-industry economy
We have learnt a great deal from the mining bust. Among them, the bitterest lesson is that one must not buy in areas which operate without diverse factors of growth. In other words, areas relying on single-industry economy can come into recession far quicker than where multiple industries prevail.
In scenarios that may build up in the given cases you will find your property decelerating on the capital growth graph soon enough. At least, there is one upside to the mining bust.
Positive cash flow
Those investors who look for capital growth sometimes sacrifice positive cash flow in the process but it is crucial to understand that negatively geared properties (though a tax saving strategy) cannot cover for mortgage commitments.
And if it is cold out there in terms of capital gains- as can happen through the property cycle- you may find yourself really cash-strapped, after paying a good part of your mortgage from your own pocket.
A seasoned buyer's agent can get hold of a relatively cheap property for you; one that exhibits substantial capital growth in quick time. You can get in touch with me to discuss more about it.