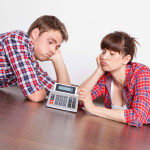 In an article for the website Smart Property Investment, Paul Bennion dittoes the opinion of experts stating that the cash rates are likely to remain where they are, at least for the foreseeable future ahead. In a year-to-year comparison, March 2014 beat March 2013 by about $2 billion in terms of property investment.

Cash rates remain steady at 2.5%
Investors have put in $9 billion in March 2014 and we are talking only established homes here. Much of this steam, says Bennion, comes from the flat and low cash rate which remains steady at 2.5% for the 9th month running. There is no doubt that the cash rates contribute a lot to the buying sentiment.
Investors need to use their depreciation deductions wisely
Investors will also do well to probe deeper into their tax depreciations. Property investment can be used as a tool for creating and mobilising wealth. This is only possible, claims the writer, if investors use their tax benefits wisely.
You can read the original article here.
Investors not claiming two important deductions
The article comes at a time when people in the trade have been informed that investors are missing out on claiming a couple of really important depreciation deductions. Only about 40% of investors claimed 'capital works' deduction and only 2/3rd claimed the 'plant and equipment' depreciation deduction in 2011-12.
ATO has set certain compliance guidelines for the commencement dates and this may be a reason why investors are missing out on the 'capital works' deduction but nothing explains the 'plant and machinery' faux pas.
Mortgage commitments may come under pressure if rates rise
Talking of interest rates, it has definitely been a reason to celebrate for the buyers and government's strategy to redeem the residential property market by shrinking the interest rate seems to have worked. The first signs of problems may emerge though when the rates go up and mortgage commitments start coming under pressure.