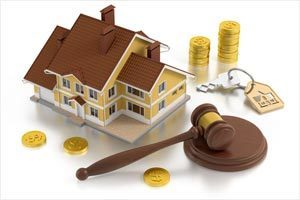 Most people go into property auctions hoping for a once in a lifetime bargain. Given the high levels of compeition, often the opposite is the case. So it pays to properly prepare for a property auction.
Property auction are carried out under a set of strict rules that you will have to understand beforehand, among other things.
Here are some of the most critical elements that you must be aware before you start bidding.
Doing your "home" work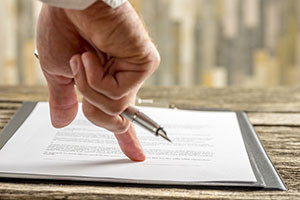 Some bidders fall prey to winning a property and ending up not liking it at all. Research is absolutely crucial when it comes to auctions.
You should inspect not just the home but also the surrounding area before the actual auction. Learn more about the neighborhood. This way your money will be spent buying something that you really want.
There is a registration to bid
Property auctions require prospective buyers to register before they can enter. The most basic requirement is any official identification as proof of who you are. Most common identification methods are a driver's license or passport. Keep in mind that auctioneers have different requirements so it will be wise to call ahead before the date of the event.
The whole registration process helps the auctioneers in weeding out who are serious buyers to those who are not.
Get your finances ready
Make sure that you have all your finances in proper order before joining any property auction to avoid the hassle. This means that if you are acquiring a mortgage finance, it should be unconditionally approved and not just pre-approved.
Proxy bidding is allowed
If you are unable to attend the auction, then having someone else bid for you is allowed. You will need someone who is over the age of 18 and is willing to undergo the registration process. A lot of people do this especially if their schedules cannot permit them to be physically present.
Proxy bidding is actually a good tactic as you can have someone who is not emotionally invested do the buying for you. This way you avoid the risk of spending too much at an auction.
Changing your mind is expensive
One drawback of bidding at a property auction is that once the hammer falls, changing your mind can be a costly affair. Once the reserve price has been agreed upon and your price has been declared as the highest bidder, then you are going to be technically the new owner of the house. Keep this in mind as you have to be absolutely certain about a property that you want to purchase.
Unlike real estate agents who will need your signature in order to officially crown you as a new owner. These auctions have a much faster transfer rate of properties from the seller to the buyer. Having second thoughts and completely pulling out is going to cost a lot of paperwork and money.
Highest bidder does not always get the property
Contrary to common belief, a property at auction does not have to be sold. If the reserve price given by the seller is not met, then the property won't be sold. What this means is that the vendor may not be willing to part with the property because he has a minimum sale price set.
So what happens if the reserve price is not met? Then the highest bidder of the property gets to negotiate first. If the two parties do not agree on a price, then that is where the other bidders can come back.
The selling agent can then try negotiating a price to the other bidders or get another set of interested buyers.
If you are really keen on being strategic when it comes to property auctions, try getting as close to the reserve price without going over. This way you can have negotiation rights when the selling agent contacts you.
Contract exchanges are extremely fast
Once the auction has ended and you are the winner of a property then the sale contract becomes legally binding immediately. You therefore must have thoroughly reviewed the contract prior to the auction to avoid any nasty surprises.
Ideally you will want your lawyer review the contract and advise you regarding any red flags and generally protect your interests. If you are unhappy with any of the items in the contract, then revisions have to be done before the auction, as they will not be permitted once everything is concluded. Keep this in mind especially when dealing with payment methods and timing.
Property auctions can have a lot of benefits if you are ready for them. Keep these handy tips in mind before picking up a pad and bidding. Prepare for a property auction diligently and you are much more likely to reap the benefits.
If you are thinking of purchasing a property in Sydney's eastern suburbs, feel free to give me a call.