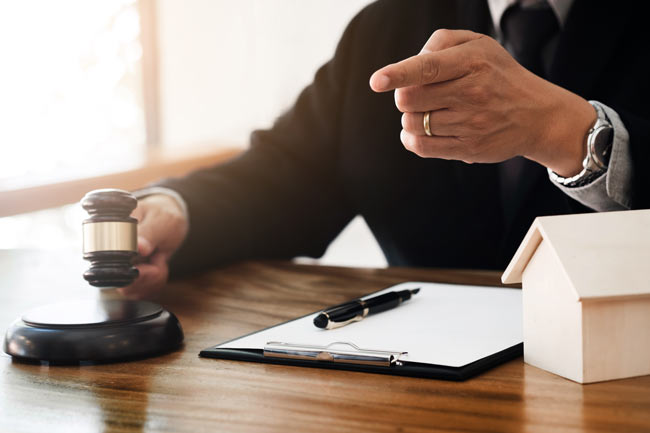 An auction works quite contrarily to a private treaty. Here, you are face to face with a galaxy of competitors. Their goals may vary; someone may be looking for a home to reside and another for an investment and still another for a 'quick flip' but they are all out there to buy.
It is crucial to know as much about the auction process as you possibly can. Let's take a look.

Auctions need to comply with certain guidelines
Auctions comply with a pre-stipulated set of guidelines, within which they juggle a bit here and there. This is why you may see two separate auctions being conducted quite differently. All good till they comply with the fundamental guidelines!
Bidders can raise the price by a predetermined amount each time
It is the auctioneer's job to ensure maximum footfall. After all, more the number of people, higher the bidding can go. The bidding is set at a minimum amount from where it can be raised by a pre-allotted amount by each bidder. These are called bidding advances (or rises). You can shout a bid which is lower than the amount fixed by the auctioneer but it is upon him to accept it or reject it (a job which he performs seeing the enthusiasm of the crowd).
Auction drying out… what to do?
Just as there can be cases of enthusiastic bidding, there may be cases when the bidding completely dries up. In such cases, the auctioneer takes some time to re-discuss the possibility with the vendor. More often than not, the base bid is lowered to involve the crowd more.
Reaching the reserve price is crucial
Once the proceedings reach the reserve price (vendor's price), the auctioneer stops when the highest bid– one higher than the vendor's price- is made. In auction's lingo, they say the property is "on the market" and it means that the highest bidder can claim the property. So, it can be inferred that reaching the reserve price is crucial.
In cases, where the reserve price is not reached, the bidder whose shout is closest to the reserve price gets to interact and negotiate with the seller first.
It is also significant to note that auctions are barred from certain facilities which a private treaty sale has. Here, you cannot put forward a contract or choose to undertake property inspections after bidding. This is why you will be better served by conducting these tasks prior to the auction.
Always set a firm budget for your bidding. Do not go with the flow. It is a recipe for disaster if you get emotionally carried away in a bidding war. Families and marriages have broken up over this.