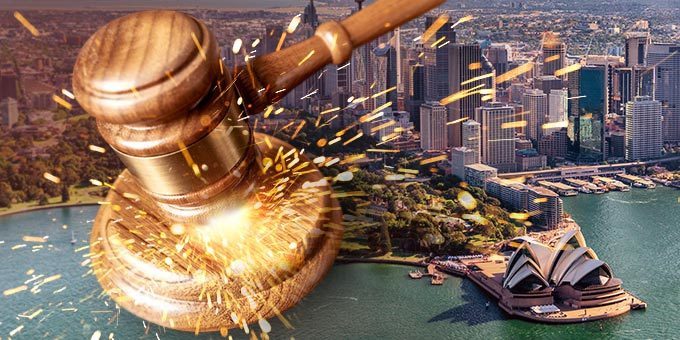 Australians continue to flock the Sydney market in the hopes of buying valuable properties at auctions. Despite the COVID-19 pandemic, people still want to secure their dream home. Their eagerness to buy has helped fuel the real estate industry in the Harbour City.
If you're looking to buy property, now's may be the best time do so, as the market keeps rising. Auctions are an excellent place to buy the house of your choice. Or if you play your cards right, you might get it even before it reaches bidding.
Here's how you can buy property at auctions in Sydney's heated market.
Property auctions in Sydney's heated market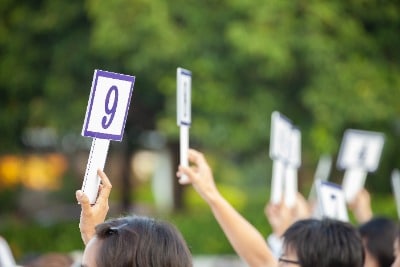 March has been a particularly good month for the Sydney property market. The city saw a significant increase in auction clearance rates from where they were the previous month.
During the final week of February, Sydney had a clearance rate of 83%. But the following week, it rose to 87% according to Domain.com.
The Harbour City also recorded its highest clearance rate of the year so far of 90% for the week ending 20 March 2021. This is a big improvement compared to the 66% rate that the market had during the same time in 2020.
March ended with an 87% clearance rate for Sydney. However, it's still way above the 38% rate from the end of the month last year. Of the 972 auctions reported for 27 March 2021, 844 resulted in properties sold. The city made $924,541,278 in total property sales and finished with a median price of $1,400,000.
These impressive numbers from Sydney auctions suggest that the market is doing more than well for itself. Just like other cities in the country, Sydney took a big hit following the spread of COVID-19.
Many sellers took their properties off listings last year because they thought they might not get the right value. The pandemic also forced many auctions to shift from in-person events to online biddings.
This year, we've seen good activity in the Sydney real estate industry. Sellers are now more confident to put their properties back on listings. And as we can see from the recent clearance rates, people are very eager to buy homes. In fact, market conditions and the fear-of-missing-out (FOMO) on the Australian dream have given them more reason to do so.
You check out the auctions clearance rate for the Sydney property market here.
The right approach to buying property at Sydney market auctions
However, as a homebuyer, you shouldn't view auctions as the end all and be all of their property buying. You should treat them like they would any other negotiation.
There's really no one-size-fits-all strategies when it comes to auctions. You need to assess each problem carefully and then try to find solutions accordingly. Take, for instance, the issue of going over your budget.
Sticking to a buying plan isn't always easy, especially for first-time homebuyers. It's easy to get enticed by the bells and whistles of a property. Before you know it, you've already blown your budget.
One way you can avoid this is by knowing what your walk away price is. Set a hard limit for your budget. And I'm not talking about a soft and a hard limit—I mean an ironclad budget limit.
If you really want to buy an expensive property, do your research first. Find out if the house is really worth the asking price for it. If you think it's worth investing your money in, then develop a buying plan for it. Never buy property on impulse.
Always do your diligence before taking part in an auction. Make sure your contracts are reviewed and that your finances are in order. And when you're at the auction itself, you should make yourself seen.
Check out our article on pre-auctions tips to find out what you need to do before auction day.
The need to avoid bidding wars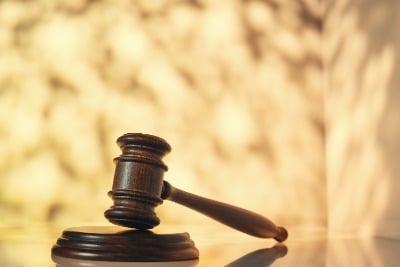 Bidding wars are a common event during auctions. It's when two or more people try to outbid each other over a particular property. Most of the time, these buyers get too caught up in the heat of competition.
But what they don't realise is that they're only driving the price of the house up. Whoever wins the bidding ends up paying for an overpriced property.
If you're going to join an auction, you should steer clear of such bidding wars. You can do this by understanding the real value of the property from the start. Doing your diligence can influence how an auction could end.
For example, you might want to research how many contracts are available on a particular property. Or you might want to find out how many pest and building reports have been carried out on a house for sale. These will help you decide whether you'd like to participate in the auction or not.
The importance of hiring a Buyers Agent
You can also make your auction experience easier by having a professional Buyers Agent at your side. The key is to hire someone who knows a lot about properties for sale in the Sydney market.
Buyers Agents can do more than just buy property on your behalf. We always keep our eyes and ears open for deals around town. We can provide you with the lowdown on which properties are hot and which ones are not.
From there, you can do your diligence to find out more about the property. You can then make key decisions accordingly in small periods of time.
And even if the property you want reaches auction, we can still help you get it. We can represent you throughout the bidding process and negotiations. We'll make sure that you purchase your dream home for the best price available.
Buying property at auctions can be a challenge, especially in Sydney's current heated market. Housing stocks are running out fast and prices are starting to skyrocket. You need someone you can trust to find you the best deals and help you secure it. A Buyers Agent can do just that.