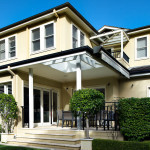 First home buyers are now more confident despite the booming prices of properties.
A report from Genworth's Street Ahead states that there's a noticeable rise in confidence for first home buyers, with 66% believing that now is a good time to invest or buy properties. First home buyer confidence rose to 101.2% in March. Despite the market's climate, people still have a positive attitude in investing in property.
Bridget Sakr, chief commercial officer for Genworth, said that more than half of the survey respondents—66 per cent to be exact—believe that now is a good time to invest in property, up from 41% 6 months ago. She also said that the research suggests that first home buyers are more concerned about entry into the property market than their ability to get a mortgage. Even with low interest rates, people are more concerned about the accessibility.
A third of prospective first home buyers state that high property prices are the hindrance to them owning property while one in five state that saving up for a deposit is the biggest hindrance.
Meanwhile, home buyers are turning to non-saving sources to fund their home purchase. These non-saving purchases include gifts from family members or personal debt.
You can read the rest of the article here.
Why is this good?
For starters, confidence in home buying has never been so important because it actually pushes people to invest. In my line of work, I get to meet people who are hesitant in buying a home because they feel like they're making the wrong choices. Even with my assurances, it's still difficult to persuade them to buy their first home.
However, with this notable rise in confidence, I'm pretty sure that they will be able to lead the pack and get Sydney out of the housing shortfall crisis within the next few years and I am still hoping that more and more first home buyers will become more confident in the future.