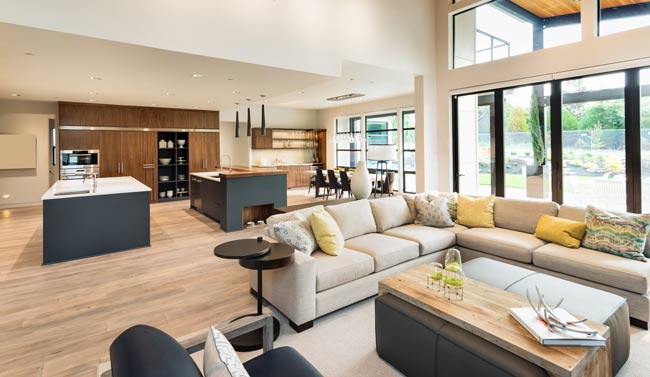 As long as there is a scramble to acquire a property, there will be open houses.
Open houses are a great way for you to check out the property with your own eyes, suss out the competition, and dig beyond what is mentioned in the listing data.
As a buyer, here's an etiquette guide for attending open houses.

Walk right in
If you found the property online, or if you see a sign posted outside, don't bother knocking or ringing the doorbell. The listing and the sign outside is an open invitation to view the property, so feel free to step right in.
And if you just happen to be in the neighbourhood and the sign catches your eye, don't feel bad for dropping by.
While open houses are there for potential buyers, curious people can spread the word like wildfire.
Let the hosting agent know if you're represented
If you have a buyer's agent, let the hosting agent know so he or she doesn't try to solicit you. Hosting agents do take open houses as an opportunity to network.
Ask questions
It's okay to ask about the seller's reason for selling and if there are any standing offers on the property. Find out the agent's insight on the neighbourhood and also if there are special fees for the property.
It's very unfortunate if the hosting agent doesn't know anything about the property. That does happen sometimes. If this is the case, ask where you can get further information on the property.
Be mindful of boundaries
The seller usually vacates the house so potential buyers feel comfortable enough to ask direct questions.
This doesn't give you permission to check out their personal belongings, such as what's in the medicine cabinet. Checking for the amount of storage is fine, but snooping is another matter.
Give tactful feedback
You may ask the hosting agent some questions. If you don't have anything nice to say, it's better not to say anything at all. Nobody wants to hear that the homeowners have bad taste in decor. You are not buying the decor, after all.
If the property didn't meet your expectations, it's not the right place to be voicing your opinion out loud.
But if the place has an unpleasant lingering smell, you can let the listing agent know. Chances are if you're bothered by it, chances are, it will bother potential buyers too.
Ask permission
Many open homes are still private residences, so ask permission before you take photos or videos. And if you need to use the bathroom, ask permission.
Focus on the property
Check if anything is broken or leaks and squeaks. Take measurements if you have to.
Most hosting agents will hand out a property description sheet with information such as square footage, number of bedrooms and bathrooms, etc.
Take down notes and check off things as you walk through the house.
Be Polite to the Host
Even if you are not particularly fond of real estate agents, don't give them the cold shoulder. Creating a rapport with them will most likely give you an edge over the other buyers.
Greet them with a smile. If you don't want a follow-up call from them, you can leave a note stating so. Don't forget to thank the hosting agent before you leave.
Dress for comfort
The most fashionable items are usually the most uncomfortable. You will be doing a lot of walking through rooms and you will be going up and down the stairs so wear comfortable clothes and shoes.
Avoid TMI
Too much information… Hold back divulging information about yourself such as your situation and your home search is going, as well as when you need to move. Even if you've walked into your ultimate dream home, don't let the hosting agent see this.
Again, the more you focus on the property, the less information you share; information that the seller and the hosting agent could use against you.
Remember, the agent works for the seller so you don't want to share any information that could compromise your bargaining position.
Anything you say can and will be used against you during negotiations.