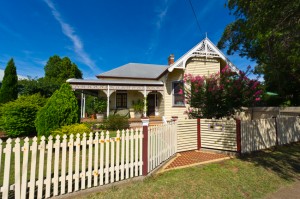 The Australian housing bubble is not bursting anytime soon.  The prices may be high but they are so only because the cost of living is high says Gary Thomas, President of US National Realtors association. Larry Schlesinger while reporting for the Property Observer writes an interesting article that sheds light on how the US real Estate is looking to come through after the Sub Prime crisis years.  Property legend like Gary Thomas feels that the difference in pricing is only because of differences in average income, liquidity and subsequent purchasing power.
Gary Thomas does not speak through his hat. With over 35 years of experience in US Realty and managing a pan-Southern California firm called Evergreen Realty; he certainly knows a thing or two about the statements he makes.  The prices of homes in US (inclusive of Foreclosure and Short Sales) have come up by 9.7% in the last one year. There are clear indications of property resurgence in California, Florida and Arizona. In fact, the states that had suffered most are coming up most strongly (says something about the US resilience- is it not their style since Lincoln's time?)
While prices are increasing steadily, they are not exactly skyrocketing- this is especially because mortgage loans are not too easily available (Sub Prime days have resulted in extremely strict lending policies). Gary Thomas uses a beautiful satire when he says that lenders in US sometimes treat borrowers as those under trial for 'inquisition".  All said, there is enough reason feels Thomas for Australia to take a keen interest in its near-boom property days without fearing a bust.
Does the Australian housing market remind you of days that led to the US mortgage crisis?