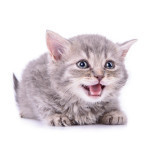 We have seen modifications in strata bylaws recently and one which is most interesting is the permission to bring pets along. This can be a great boon for baby boomers in particular. After all, pets increase our passion for life and also contribute to a happy family scene (just so important at the later stage of life).

Landlords miss out on potential tenants
If you are not a pet lover you can still keep living with this abhorrence. If, however, you are a landlord at the same time, bent on specific instructions for pets in your renter's manual, then you might be sailing in tough waters. This is because you are likely to lose out on terrific tenants if you are not allowing pets. It is not unwise to argue that many potential tenants have this great affinity for pets and they repel any home where the landlord presses on a "pet-less show".
Close to 5 million renters
Australia is definitely the country with highest percentage of homeowners but this said, we still have in excess of 4,725,000 renters. Add to this our great love for pets and you can jolly well understand why even the strata bylaws give in to the pet whim.
So as a landlord, largely abhorrent of pets, what can be your plan of action. If you cannot beat the gang and you do not want to join them either, take neutral steps which make your mind easier about the co-existence of the furry creatures.
Touch upon your floors
In this pursuit, it will help you to give a tile or a linoleum touch to all your floors. Pet poops can damage carpets and their frenzied activity can also scratch polished floors but they can be no enemy to tiles. Linoleum also takes their excreta reasonably well.
Get the 'fencing' act right
Make sure that you have done enough with the fencing. When pets do not find their masters for long, they have a tendency to look beyond the premises. The really enterprising ones may jump fences unless they find the perimeter insuperable. Yes, that's the kind of fortress I am talking about and it does not take much to build it when pet is the only 'enemy attack' you have to guard against.
Renter's manuals and insurance coverage
I will also advise you to pre-stipulate conditions in your renter's manuals. For instance, any pet apart from the one decided upon may require clearance from the property manager. Other instance- pets have to be kept strictly outdoors, preferably in a doghouse.
As a landlord, you will do well to persuade your tenants to procure a Third Party liability insurance cover which insures them in the event their pets attack a Third Party.
"Until one has loved an animal a part of one's soul remains unawakened" said Anatole France once. I would add, "until one has let an animal into one's premises a part…..unawakened"
Do you think modifications to the strata bylaws will uplift the fortune of ground floor accommodations?