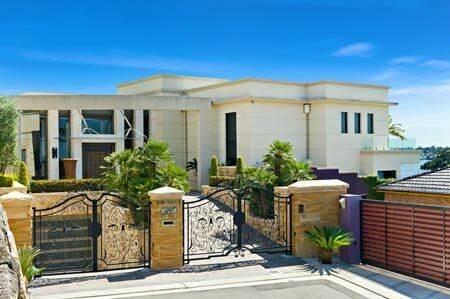 Sydney is a city of beauty. Not a lot of cities can boast of year-round sunshine, stunning harbour views, and gorgeous beaches.
You'd be crazy not to want to live here and enjoy the unique Sydneysider lifestyle and experience.
But competition for properties here is cut-throat, with potential buyers pulling out all stops just to secure property in this city.
An excellent location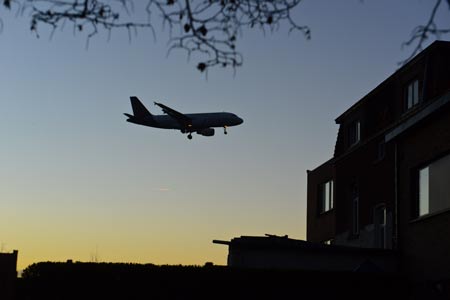 A well-located house is one that is not by a busy road or near train tracks or plane flight paths. Factors such as noise pollution and air pollution are going to make living in such a house a nightmare. Living right next to a school sounds excellent until you experience the heavy traffic flow on weekdays.
You may come to realise that your driveway's location makes it exceedingly difficult to enter the street during rush hour.
Make sure to visit the house you're interested in at varying times of the day and on weekends so you and your family have a clear picture of what it's like to live there.
Don't count on the seller's agent to be forthright with issues such as noise pollution. They are, after all, putting their best foot forward to sell the house.
Relaxing and scenic views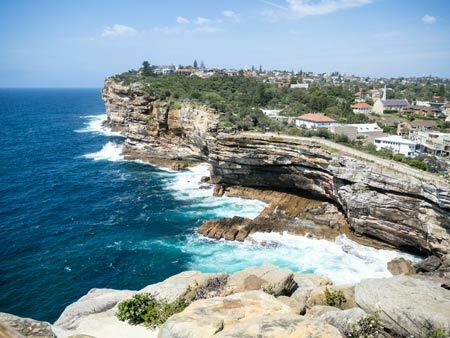 A good view is always valuable. For example, buying a home in Watson's Bay is a great idea as it is one of our city's most picturesque suburbs. It boasts of an exceptional view of the city skyline and Sydney Harbour.
Even in a downturn, you can expect to have to compete for properties with scenic views in Sydney. Many of these properties are not even publicly listed.
This is one of the main reasons I recommend engaging a local, professional buyers agent whenever you buy property.
In all the areas that I practice, I have an extensive network of real estate agents. This means I am privy to information such as properties that are about to go on sale, so that you are able to get a leg up the competition.
Good home orientation and a smooth transition
The best home orientations have a balance of public and private spaces. They make use of natural light and sensitive to the direction of the wind.
Homes with a good orientation also offer flexibility to a growing the family. These are homes that your family can grow old in and never leave. It's where even your grandchildren in the future can stay.
By that I mean the spaces are not set in stone and can fulfill another purpose. The gym can be converted into an extra guest room. There is also room for renovation on the property in the future.
A smooth transition between the interior and exterior are another thing to look for in a house. Matching architectural features and color palettes create a seamless transition between the inside and outside of your home.
Good structure and quality construction materials
Without a solid roof and foundation, the house is going to be problematic. Why? Roof and structural repairs are some of the most expensive home repairs.
Check the walls for signs of damage, water lines and the presence of mould. Look past the wallpaper and paint colours. Head to the basement and check the exposed piping for signs of rust or leaks.
While hairline cracks are normal, larger gaps signify a structural issue. If it collects water and if pests could actually live in it, that's a sign of a bigger problem.
When you attend an open house, take a building inspector with you – a professional who can tell you the real state of the house.
Other foundational issues also present itself in other ways such as lopsided frames, sticking doors or windows.
Avoid homes with poor design and shoddy workmanship. There are suburbs who are subject to higher building regulations such as Point Piper, Darling Point, Millers Point, and Elizabeth Bay.
You need to hire a professional to conduct a thorough inspection. Your buyer's agent can make the arrangements with pest inspectors, property inspectors, conveyancers and pre-settlement inspectors for you.
Crack-free and even flooring
One of the things to look for when buying a home is good flooring. Your floor supports the weight of your house. Uneven flooring is a sign of structural damage too.
Your home's grounds also extends to the driveway and outdoor pavement. Any signs of cracks mean it needs remediation.
Resurfacing jobs are expensive and bad flooring is a safety hazard to your family.
Ask the selling agent for the history of repairs and features added in the home and check if professionals completed the job.
DIY jobs are risky and require professional intervention.
No environmental hazards nearby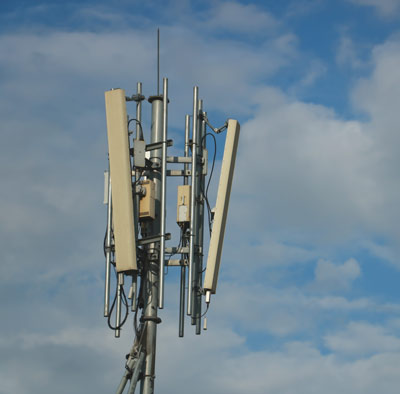 If you care about the health and safety of your family, always check for environmental hazards that affect the property.
Some Sydney hazards to look into are bushfires and flooding. Some areas around prone to flooding are nearby the Hawkesbury, Georges, and Nepean rivers.
Find out the bushfire level attack rating of the property you're considering here.
Your proximity to disaster-prone areas and environmental hazards will affect your insurance coverage. Coverage for fires is standard in most insurance policies, but bushfires are not.
If the property you're eyeing is on bushfire-prone land, make sure your insurance includes natural disaster protection.
Another environmental hazard is air pollution. The areas near Town Hall, Haymarket, and Pitt Street have high levels of particulate matter.
One tip is to choose a home in Sydney that's within a 100m radii of a canopy and trees as they help reduce levels of air pollution and particulates.
Suburbs with tree-lined streets and sprawling parks such as Bellevue Hill, Kirribilli, Balmain, and Woollahra are an excellent choice.
A home that passes a smart inspection
A really good home is one that passes a smart inspection. A smart inspection is conducted by you, your buyers agent, a pest inspector, and a property inspector.
When attending an open house, you are seeing the home in its best form. You wouldn't sell your house in a state of disarray, would you?
As a buyer, it is crucial that you look beyond the clever staging employed by the seller's agent. A bad house will crumble in a smart inspection, whereas a good house only reveals better things the deeper you look.
Our job is to look under the rugs, turn on the lights, get the water running, open the cabinets, look in the basement, etc.
The pest inspector will check for: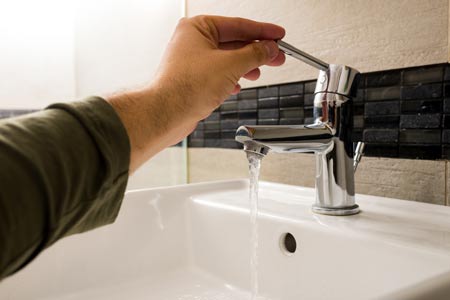 signs of pest infestation
pest-related damages
A property inspector will check for:
presence of mould and mildew
plumbing and drainage issues
electric system issues
deteriorating roof parts
chimney issues
HVAC issues
structural and foundation issues
If you choose to do this yourself, prepare a "what to look for when buying a house" checklist before attending an open house.
Safety and liveability
Two things to look for when buying a home in Sydney are safety and livability.
Some of the safest suburbs in Sydney are Woollahra, St. Ives, Rose Bay, Surry Hills, Potts Point, Randwick, Chatswood, and Double Bay.
Your buyers agent should know problematic areas in Sydney and steer you away from buying property there.
This is one of the reasons I specialise in the Eastern Sydney suburbs, Inner West and Lower North Shore. All these suburbs rank high on livability have a strong presence of the following:
local amenities
cultural facilities
public transport
high employment
accessibility
parks
proximity to CBD
It only makes sense to want a home that can deliver what you need in a moment's notice: convenience stores, cafes, cinemas, restaurants, pharmacies, schools, public transport, hospitals, and a police station.
If you and your family are going to live here permanently, these are not trivial preferences at all.
Look at the surrounding area of a home and see if the necessary facilities are within reasonable distance to your home.
A lower home price could be offset by the cost of gas it takes to get to a supermarket or hospital and the fact that there's no public transportation to get to work or school.
A positive and close-knit community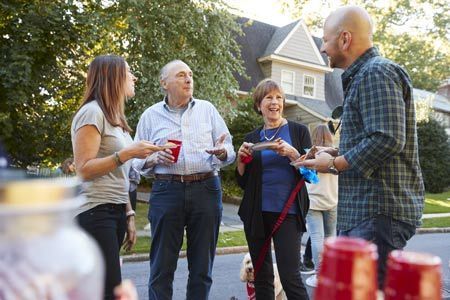 Your neighbours… you cannot avoid them. Make sure the people in the community reflect your values. Signs of a bad neighbourhood are the evidence of a high unemployment rate, but also law suits and bickering residents.
When you attend the open house for the property, go out and meet the neighbours. These people are who you will be meeting at the town hall, the clubhouse, or community get-togethers, fundraisers, etc.
Competition is tough for homes in Sydney suburbs with a close-knit community.
A home you can already picture your family living in
Walking into the room, can you already picture the placement of your bed and couch? How about when you enter the bathroom — can you picture taking long baths in it on Sundays? Do you see your kids playing in the living room every Saturday? Answering yes to these is a good sign.
It's highly likely that you're looking at your dream home.
To recap, here's what to look for when buying a home in Sydney: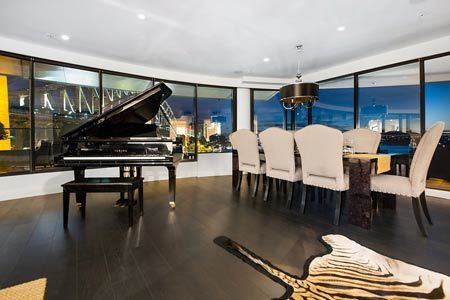 An excellent location
Relaxing and scenic views
Good home orientation and a smooth transition
Good structure and quality construction materials
Crack-free and even flooring
No environmental hazards nearby
A home that passes a smart inspection
Safety and liveability
A positive and close-knit community
A home you can already picture your family living in
Buying a property is like navigating a minefield. However, with full representation by someone who knows the local market inside out, it can be an outright positive and stress-free experience.
Sydney is considered the second most expensive property market in the world. So to navigate its extremely competitive housing market, make sure you have the right professionals to assist you..