A home is one of the biggest purchases you are ever likely to make. When emotions are running high, you are more prone to make irrational decisions.
But you can avoid that by giving yourself a workable structure.
Know what to look for at an open house in Sydney in order to make the best buying decision for your family.

Before we start with what to look for at an open house, there are crucial things to do when looking at a house, such as:
Be careful with the information you divulge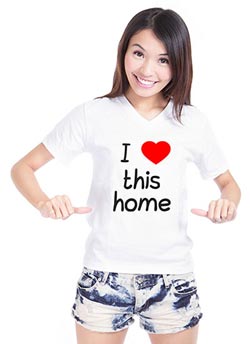 Be careful with divulging information about yourself such as your financial situation, your reason for moving, and how your home search is going. And don't share details about how soon you need to move. All these may affect your leverage when it comes to negotiating.
If the home you walk into is your dream home, do not announce it, and don't let the selling agent know.
Focus on the property and don't give any information that the selling agent and the seller can use against you in negotiations. It's true: anything you say can (and probably will) be used against you during negotiations.
Let the seller's agent know you're interested, but don't give him or her the impression that you want to make an offer.
The seller's agent, with the right information, may easily increase their client's asking price.
Paying attention
When you're in an open house, take the time to stop and listen. Don't let your mind be in two places at once.
Picture your family living in the house.
Pay attention to the neighbourhood noise and train your ears to listen to the home noise. Are the sounds coming from the pipe ducts?
Paying attention helps you find potential deal breakers as well negotiables.
Take pictures and make notes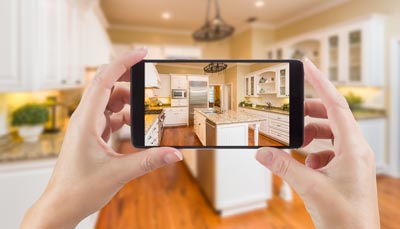 It's highly likely that you will be attending a succession of open houses. Now you cannot remember everything about every house you will see, which is why you should bring your phone or camera to take pictures or videos of the house. This way, you can review the pictures later and more easily discuss with your partner and/or buyers agent.
Take down notes and take pictures and videos so that you remember the things you liked and didn't like in the house. It will also help you come to a decision.
Pictures and videos are also incredibly useful references later on for your buyers agent. It will give your buyers agent a clear idea of your tastes and preferences.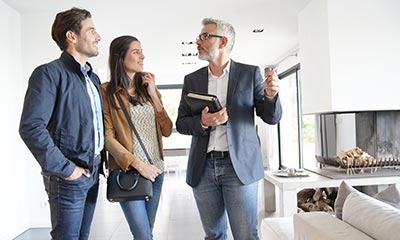 Talking to the seller's agent
The seller's agent on site should be able to provide a history of the home, such as how many renovations and owners it has seen, and the reason for selling.
Pay attention to non-verbal cues and don't take the seller agent's word for it when it comes to the condition of the house.
Now we move on to what to look for at an open house in Sydney:
Is the house in good condition?
When you attend an open house, look beneath wallpapers and paints and check for any structural damage and pest infestations. Many Sydney suburbs including Paddington, Randwick and Balmain are vulnerable to termite infestation.
An open house is your chance to assess the house for any damage or flaws or inconsistencies. You may need a professional inspector, but don't be afraid to look under the rugs or look behind wall hangings yourself when you first see a property.
Are you good with the appliances?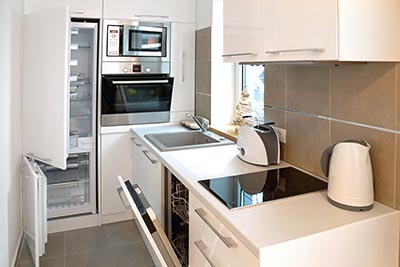 Check the kitchen appliances that are permanent fixtures such as the dishwasher and dryer, garbage disposal, and stove and oven. Determine if they are acceptable to you.
If they are not permanent, find out if you would like them included in the sale, and make sure it's spelled out in the contract.
Is the home energy efficient?
Also, check if the air conditioning system is an energy and money guzzler or one that cuts your bills. Energy costs have only gone up by 63% in the last decade, and energy efficient systems can save you up to $1,000 a year.
Split type air conditioning systems, reverse cycle air conditioning and heating systems help cut down your energy costs. Solar, heat or gas pump systems for hot water are also energy efficient. Avoid old air conditioning systems that will flush money down the drain every time they're in use.
As for energy efficient home features: cross-ventilation, dense building materials (concrete, brick), north facing windows for the daytime sun to warm the home, eaves on windows to protect from the rays of the sun.
Is wardrobe space adequate for your family?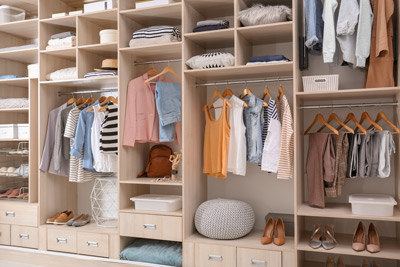 Open the built-in wardrobes and see if they need updating. Take measurements if you must. Are adequate for the needs of your family? If not, is there space in the rooms to add more closet space?
Will you have trouble with mobile reception and signal in the home?
This has never been more crucial than now. If you like to get work done at home, mobile network issues will drive you crazy.
It will also drive your children crazy if they have to go out just to get signal. Poor coverage is no fun and nobody wants to deal with that.
How are the water pressure and functional flow?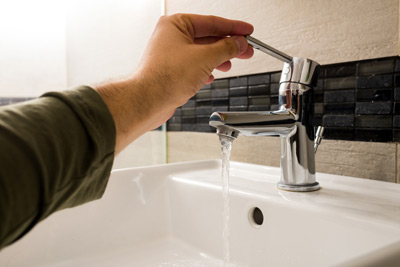 Check the water pressure in the house. Turn on faucets and showers, and flush toilets. Either too high or too low is bad.
Is the water coming from the shower interrupted when you flush? Poor functional flow is a sign of a buildup somewhere in the pipes or poor plumbing.
If anything that you pick up from the open house needs correcting, you can them as a leverage when it comes to negotiations.
How is the electrical system?
Does the electrical system need an overhaul?
Does the house have adequate power points? In this time and age, we use more gadgets, which has increased our need for more power points.
Discovering later on that the house lacks power points is a headache. Only a licensed electrician can install power points in your home. If you're looking at an older home, additional power points might overload the system.
Turn on all the lights and others that rely on electric energy and see if you notice flickering. If you do, the switchboard might need replacing. An overloaded switchboard is a fire hazard.
Updating the electric system can also be expensive. So you might want to take note of that for later negotiations.
Does it pass a building inspection?
If you feel the home is a contender, engage a licensed professional building inspector. You can take a building inspector with you, too.
A building inspector looks at the state of the home with a trained eye and will be able to prepare a detailed report for you. This will cover the build quality of the home, the fittings and insulation, to name a few.
Any issues are essential to know before you enter into any negotiations.
How do the neighbours feel about living in the area?
Neighbours will have a natural curiosity for their potential new neighbours. Come open house day, it is highly likely you will see a neighbour or two milling about.
Try striking up a conversation to find out more about the house and the community. Are the neighbours fairly new too? In that case, why are people selling their houses in the area?
A growing dissatisfaction among residents is one of the most important things to look out for when buying a house. It's not only that you don't want to be swept into the swirling negativity, but their dissatisfaction allows you to see potential problems you will be having while living in the area.
Is it a disaster-safe location?
This is a major factor in how a property is priced, and for good reason. One of the primary things to look for in a home is a safe location.
Is the home in a flood-prone area? Flooding and storm damage accounts for 70 percent of insurance losses in New South Wales from 1970 till 2013.
Some areas in Randwick and Rose Bay for example could be impacted by flooding. A flooding is nothing short of traumatising.
You have to pay a premium to insure your home against flooding as well. You might need coverage for water damage repair as well as a home renovation for major structural damage due to flooding.
Also, check if the house is in a bushfire-prone area. Bushland is beautiful but comes with a risk.
At the very least, find out the Bushfire Attack Level of the home and make sure the materials used are in accordance with bushfire safety and local council regulations.
Is it in a crime-safe location?
Safety also plays a huge part in the price of the property, and it is one of what to look for at an open house
When it comes to safety, Eastern Sydney is one of Australia's safest real estate hubs. The Prime Minister himself is a resident of Point Piper.
Chatswood, Elizabeth Bay, Darling Point, Potts Point, Kirribilli, Milsons Point, and Woollahra are only some of the safest suburbs to live in Sydney.
Is the home orientation good?
First off, do you see yourself and your family comfortably living in the house? A good orientation is high up on the list of what to look for at an open house.
Are you satisfied with the orientation of the rooms? Are the bedrooms right next to the living room or entertainment room? This will be problematic especially if it's summer and your children sleep late at night and you have to get up early in the morning.
How about the source of wind and natural light? Compass points are one of the most important things to look out for when it comes to buying a home.
It's ideal for the yard to face west, the front of the house to the east, and the windows to face north to maximise sunlight.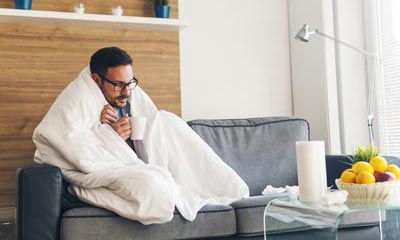 Northern windows capture more light in the cold months and with overhang shading, you can enjoy warmth in winter (when the sun shines at an angle of 32 degrees) and shade in the summer (when the sun shines down at an angle of 67 degrees).
If you're buying an apartment, however, what matters more than orientation is the view.
One of the most important things to look for when buying a house: a home that can accommodate future family growth
Look at the home in terms of size, relative to your family. Does it offer enough space for your family or will it require a home renovation to get it to your desired state?
Then, think of the future. Are you planning to have more kids? Will your parents be living with you in the future? Think of the number of rooms you will be needing in the future and see if the house can accommodate your growing and changing family.
How peaceful are the surroundings?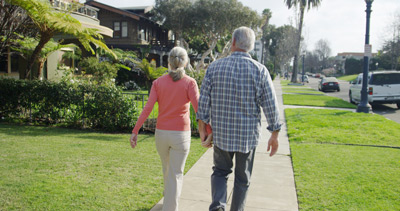 Is the house located near the airport? Residents of suburbs such as Sydenham, Leichhardt, Annandale, and St Peters only know noise pollution too well, living north of Sydney Airport.
Are there scheduled construction projects that will affect the noise level and cause traffic in the vicinity? Don't trust the seller's agent to disclose details such as noisy neighbours or potential noise issues that will arise. These are things you have to find out for yourself. You may contact the local council and ask for proposed developments in the area.
Your home is your refuge from the hustle and bustle. It should be an oasis, you should be able to relax when you get home and on weekends. Noise pollution increases blood pressure and is an expensive trade-off just for a lower price. Property values drop when noise levels go up.
There are areas that are peaceful during the day but turn into a noisy street at night. If you're really interested in the house, try visiting at different times of the day to get a full experience of living there.
Are there any nearby facilities?
If you're pregnant or have kids or ageing parents, you have to think of the proximity of the home to schools and hospitals.
Eastern Sydney suburbs are within close distance to the best hospitals. Here you will find the East Sydney Private Hospital, and in Randwick, you will find Sydney Children's Hospital and the Prince of Wales Hospital.
Eastern Sydney also has some of the best schools in the city.
There's Woollahra Public School, Bellevue Hill Public School, and Darlinghurst Public School. In Bondi, there's the Montessori East Primary & Pre School.
For Secondary Schools, there's Sydney Girls' High School in Surry Hills, Rose Bay Secondary College, and The Scots College in Bellevue Hill.
The best houses are within walking distance to shops, schools, convenience stores, a park (green space) and public transport.
Close proximity to important facilities such as life-saving ones should be high on your list when it comes to choosing a home for your family.
Know what to look for during an open house and have your checklist ready on open house day
Let this be your checklist to know what to look for at an open house. It will make it much easier to determine if the home you're looking at is the best home for you.
If you know what to look for at an open house, you can identify potential issues yourself. And if you do not consider them as deal-breakers, they can serve as bargaining chips.
By knowing them first-hand, you and your buyers agent in Sydney will be in a better negotiating position later on.