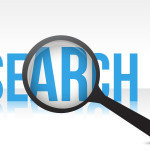 Phil McCarroll writes a piece for the website Your Investment Property where he talks about the wishlist of prospective tenants. He believes that there is a definite departure from the past in terms of what tenants are looking for in a house.

Parking and pet-friendly house
Parking is the most sought after item in most tenants' wishlists. On its heels is a pet-friendly house. Internet connection is a close third and strong signal for mobile network takes fourth place. Tenants look for the number of power points in a home once they have the first four areas covered.
Shifting lifestyle indicated
Renters make up for 33% of households in Australia and the survey is essentially a peek into the shifting lifestyle of the average Australian. Technology has had us in a big way and it is manifest in the need for good internet access and mobile network. Properties which have a very few power points are only leased for a short term, says McCarroll.
You can read the original article here.
Sydneysiders and Melbournians think differently
Michael Yardney had written an interesting piece on the subject about a couple of years ago. I had commented on the piece back then. It talked about how Sydneysiders thought differently than Melbournians when it came to their house-hunting priorities.
Neighbourhood safety
Back then, neighbourhood safety was tops in the tenant wishlist of both cities. While Melbournians looked for parks and communal spaces next, Sydneysiders sought easy-going traffic, next to neighbourhood safety. While people in Sydney had garage area and outdoor spaces in the third position of their wish-list, the residents of Melbourne were hooked to a good floor plan.
A bit of trivia worth looking into
Another quick addition- Sydney has been voted "world's best city" an incredible eight times. Melbourne, on the other hand, has also seen its share of appreciation, being voted as the "most liveable city in the world" three times and that, too, in succession.