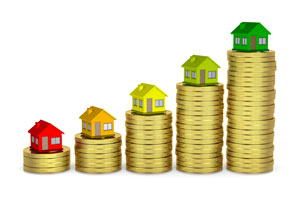 In a recent article for Smart Property Investment, James Mitchell reports that it takes up to a third of investors more than four years to save the deposit for their next property purchase.
The article goes on to reach a startling conclusion.
Many investors are struggling to save a deposit for their next home purchase. If this is the case for real estate investors, then it is not surprising that Australians looking to buy their first home find it even harder.
In fact, according to the Investor Survey, 64.7 per cent of real estate investors real estate are able to set aside less than 20 per cent of their regular paycheck for their next deposit.
In his article, Mitchell observes that housing prices in Sydney jumped by 3.1% just in May alone. Since 2012 prices for real estate have risen by 23.4 per cent nation wide. At the same time, cost of living expenses have gone up significantly as well. In contrast, the average income of Australians has only gone up by 8.8 per cent.
It is easy to see why everyone is finding it harder and harder to save their deposits.
The alarming conclusion in Mitchell's article is that at some point housing in Australia is simply going to be unaffordable for Australians!
We will have to see whether this dire prediction will come true. It is clear that buying and investing in real estate is getting harder and harder. So, if you are in the market to buy an investment home, make sure you put your hard-saved deposit in the right home. Find a trustworthy buyers agent who can guide you and make sure you have the right price and growth potential. Make your investment count!
You can read the full article here.