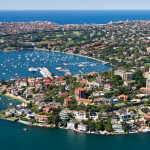 In a recent article for Your Investment Property, Phil McCarroll delves into the real estate market of the Sydney Eastern Suburbs and illustrates the recent success of Bondi Junction as a hint of bigger things to come.

Bondi Junction a reflection of entire Sydney Eastern Suburbs
Studio apartments, one each at the Ben Eden street and the Old South Head Road, have cumulatively sold for $2.2 million. The buyers have clearly identified and acknowledged the growth potential for these areas and what is true for Bondi Junction is expected to be just as true for the entire Eastern Suburbs.
Medium Density Residential Zoning Controls
The two properties in question were covered by the Medium Density Residential Zoning Controls and thus had enough potential to rise up the property ladder in no time. There are many such properties in Eastern Suburbs which are similarly covered and show the same spark.
Median house prices
Due to high median house prices ($1,625,000 for Bondi Junction), homeowners are feeling inhibited when it comes to acquiring detached homes. This implies that activity in the unit apartment area will be extremely strong in the Sydney Eastern Suburbs for some time. Looking at the current turn of events, one can safely say that investing in apartment units can help you make a lot of money in the Eastern Suburbs.
You can read the original article here.
Assistance of a seasoned buyer's agent
There will always be those properties which have seen their values peak and no amount of home improvement may help them get appraised higher. Similarly, there are those which are actually pearls hiding in plain sight. Both cases being as they are, it is important to seek the services of a seasoned buyer's agent who can filter the chaff from the wheat and get you a property at the cheapest price.
If you are looking to buy a property in the promising Sydney Eastern Suburbs area, feel free to get in touch with me today.