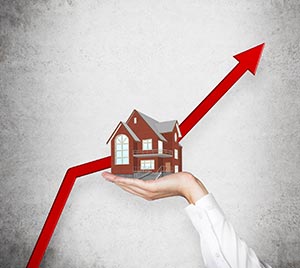 "Location, location, location" may be the undisputed mantra of real estate everywhere. But if Carolyn Cummins' piece on the state of Sydney's market is anything to go by, "timing, timing, timing" is equally appropriate.
In her recent report for MSN.com, she points out that "The appreciating dollar and new taxes have not deterred overseas investors buying up luxury homes in Melbourne and Sydney."
And this is why, if you're thinking of buying real estate in Sydney's Eastern Suburbs, the time may be right now.

According to a recent study by SQM Research, gains in property values in Eastern Sydney suburbs will continue to rise from its current 3-5 percent rise to possibly even reaching double-digits in the coming years.
Neighbourhoods like Point Piper now has a record median value poised at an estimated $6.6 million. Other harbour-side suburbs, such as Gen-Y magnets Bondi Beach as well as family-friendly neighbourhoods that are closer to the CDB like Darling Point, are also predicted to remain strong real estate investments.
What Makes Eastern Sydney Suburbs Appealing to Foreign Buyers?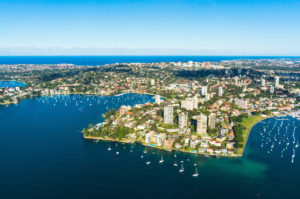 A prime and high-yielding location with a postcard-perfect view, the Eastern suburbs are framed by two of Australia's most iconic landmarks–the Harbour Bridge and the Opera House. It's also a global gateway. Sydney's airport connects to 50 key cities around the world, as opposed to rival city Melbourne who only has 30 connections.
Combining historical heritage with its growing reputation as a global business and lifestyle destination, it's easy to see why Sydney's Eastern suburbs are quickly turning into the preferred investment destination of the elite.
Understanding Real Estate Market Trends
"Foreign interest in prime Australian residential property has remained relatively strong over the past year, with many currencies holding an ongoing purchasing power against the Australian dollar," said Michelle Ciesielski, Knight Frank's Head of residential research.
However, she also points outs that "more due diligence is being carried out by purchasers – particularly due to tax surcharges being introduced, stronger penalties being enforced by the Australian government for those who breach the rules, and the processing fee now payable for every application to the Foreign Investment Review Board."
Still, despite tighter regulations adopted by the banking sector, real estate prices remain strong. This highlights the fact that now might indeed be the right time to invest in property in the Eastern suburbs.
You can read the full article here.
Conclusion
Here's my takeaway from all of this: Despite the upward trend of today's real estate market, the real estate market as a whole will become more fickle.
It's fortunate that Sydney' Eastern suburbs look poised to buck the more typical market trends. If you're fortunate enough to be able to capitalise on this right now, a buyer's agent who knows the local ins and outs, not just of the overall market, may be just what you need. Make sure you're putting your money in the right place.
Get in touch with me today and I can help guide you through this.