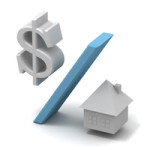 George Raptis writes a piece for Property Update wherein he talks about the reasons contributing to the phenomenal performance of the Sydney property market. A hike of 18.4% in the last 12 months seals the issue. Sydney, indeed, is really cruising. Let's find out what Raptis has to offer in the way of explanation.

Low interest rate is not driving property prices
Raptis intelligently decodes that low interest rates cannot be behind all this. If it were to be the cause of the Sydney boom, other capital cities would have exhibited similar increases. After all, interest rates work out equally for all the capital cities.
High number of jobs created
New South Wales has created a very high number of jobs in the last six months. In fact, statistically, the number of jobs created in NSW is more than jobs created in all of Australia. Add to this the fact that a very significant  amount of money is flowing across Sydney as spending on infrastructure. This has resulted in a hike in consumer confidence.
High consumer confidence
Raptis extrapolates on the issue, suggesting that high consumer confidence further leads to boosting the economy and leading to population growth. It is easy to decipher where the track leads us.
Sydney was on catch-up mode for a long time, and it's now making up for its poor showing form 2003 to 2008. Now, it is in the consolidation phase and has reached the mature stage of its growth cycle. Performances it has dished out in the last few years have been brilliant but this is where growth should mellow down a bit. This said, Sydney is likely to top the "capital city" chart next year, too, says Raptis.
You can read the original article here.
Sydney's property market paradox
What we are encountering in Sydney is a paradox of sorts. On one hand, it is obvious that the Harbour City should find it difficult to keep the same growth rate going, now that it has arrived at the mature stage of its property cycle. On the other, there are so many factors (population growth, consumer sentiment, low interest rates, overseas buyers, and demand-supply balance, among other factors) which convince us that Sydney will keep scoring high points with its property prices. It remains to be seen which way the cookie crumbles.