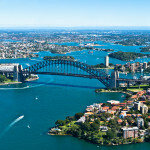 Number of properties up for sale in Sydney has plummeted by 17% over the last year. This brings the listings at par with the 2008 figures. An article on the website Smart Property Investment throws light on the subject.
Only 20,080 properties are listed for sale presently and this can drive the prices beyond the ceiling. Taking cue from Jan 2009-Jan2010 performance when house prices had spiked by 19.6% despite higher number of listings, investors can expect some serious capital growth in Sydney.
The drop of 17% in number of available properties is bound to make news as Melbourne, an accepted yardstick for Sydney's performance, has only conceded 5.4% in its listings.
You can read the original article here.
Do you think undersupply might make housing unaffordable in Sydney's case?