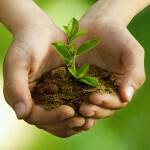 Australian retirees have shown a greater penchant towards accumulation of wealth, compared to their global peers. Their advice to the young brigade is along the same lines, says Michael Yardney in an article for the website Property Update.

Advice from the Baby Boomers
The Baby Boomers feel that the younger generation should get into investments from a pretty early age. In addition, they should aim to pay back debt in a disciplined way, as soon as they possibly can. It will also do them good to seek professional recommendations, feel retirees of Australia.
Wealth accumulation comes rather easily to Australians, given that the Superannuation benefits have been up for grabs for many decades.
You can read the original article here.
Real estate advice from retirees, capped by Yardney in the article, makes a lot of sense. I however believe that there can be deficits of starting at a young age if young property investors fail to prefigure a few things.
Is the property market for you?
As a first, you must find out if the property market is really for you? At a young age, our social and emotional life goes through a lot of ups and downs. While there is a lot of flamboyance in the way we carry ourselves, there is hardly much discipline to talk about. Newsflash- the property market needs a lot of it and such a lack is exposed well before long.
Are you research-oriented?
You also need to figure out if you are the researching kind. There is an incessant need to go through comparable sales figures, historical capital growth data, rental yields, and zoning restrictions, among other things.
What is your advice to the younger lot?