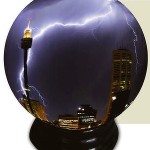 Michael Yardney writes an article for the website Property Update wherein he prophesies how the Australian real estate may shape up for property investors 20 years from now. He adds a lot of juice to the article by collecting the opinions of several industry experts.

Cameron Kusher's view
For instance, here is the view of Cameron Kusher from CoreLogic RP Data. Kusher believes that the following changes are likely to occur two decades from now.
The investor/owner-occupier ratio will become heavily tilted towards the investors.
Percentage of home ownership will be reduced.
Property investors will deflect towards more attractive asset classes.
The rate of growth will decelerate and mellow down to sustainable standards.
Chronic housing shortage will be taken care of.
Negative gearing will be abolished or reformed.
Angie Zigomanis shares his prophesy
Another expert, Angie Zigomanis of BIS Shrapnel believes that a few radical shifts may take place.
Regulations marking the self-managed super funds will change
Negative gearing will be abolished.
Property investors will hold properties a lot longer, finding other means to spruce up liquidity for adding to their portfolio.
Apartment units will come abreast or even go past detached dwellings (the traditional favourite).
Questions of affordability will encourage co-ownership in a never-before-seen way.
More and more first home buyers will play "I am an investor".
Many more experts like Fred Nucara, Andew Cronis and Mark Kelman have something really interesting to talk about in Yardney's article.
You can read the original article here.
Negative gearing…..again!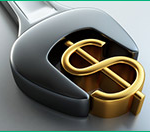 Many changes are anticipated so there will be few surprises. The irrepressible urge to write about negative gearing makes it the most talked about topic on real estate (arguably). I think that while it is important to reform certain aspects of negative gearing, abolishing it has never been the answer.  People in power will do well to tackle the capital gains tax discount, which to me, is the main culprit.
First home buyers seek investor tag
I am also happy about the data which shows that more first home buyers are jumping into the 'investor' fray. On the one side, they are renting the desired properties of their choice in superb neighbourhoods and living out their dreams. On the other hand, they are buying homes in suburbs a little far away so that the mortgage liabilities do not become too burdensome for them.