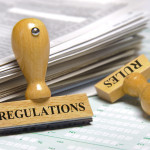 In an article for Your Investment Property, Phil McCarroll talks about Government's crackdown on hordes of illegal properties. The Federal government has now divested 19 properties since introducing its crackdown. Presently, 7 properties have been confiscated and their total price runs up to more than $10 million.
Some of the properties were compliant in the past but given the alteration to the rules of foreign property investment, they have become non-compliant and shall be divested, too. In short, there may be more forced sales in immediate future.
You can read the original article here.