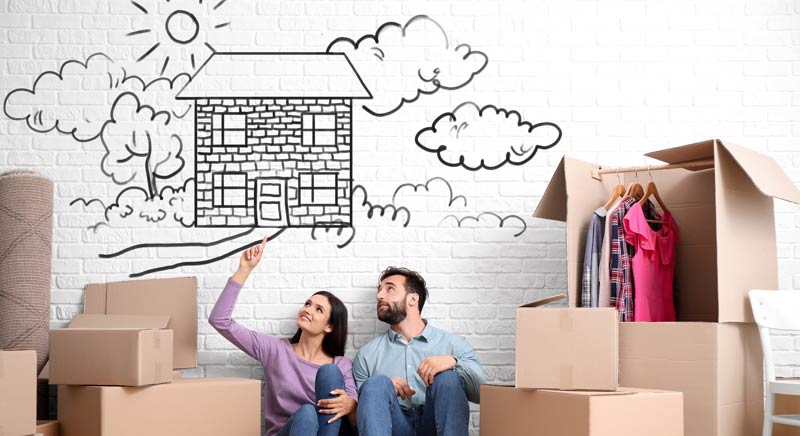 As a first-time home buyer you play an important role in any property market. Typically this means you are looking to buy at the lower price end of the market. Unfortunately this is often where it is most competitive, too.
Since this is your first time buying a house, you are more likely to make some beginner mistakes.
I've listed down 10 of the most common traps that I have seen first home buyers fall into. Check and see that you do not fall into these yourself.
1. Buy property blindly
We all know buying property is serious business. Even in a rising market, you cannot just buy any property and expect to be well off. You're about to commit your hard earned money on something that you will be paying off for decades to come.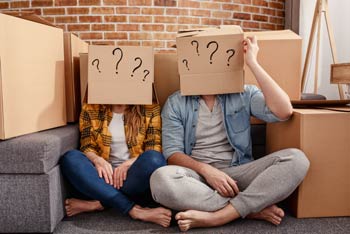 In 2018, ME Bank conducted a study to find out how many people really know about property buying. Around 61% of first-time home buyers failed the quiz on the subject. Meanwhile, only 27% of owner occupiers and 25% of investors flunked the test.
The results suggest that a majority of first time home buyers purchase property blindly. It's a bit of a concern especially since 70% of these individuals claimed they were confident about making financial decisions. About half of first time home buyers also said they understand the property buying process and related costs.
Before you buy a home, do your homework first. Research everything there is to know about property buying. When you see a house listing that you like, find out more about it. Don't go head first into any agreements without understanding how such deals could affect you.
You can read more about the ME Bank study here.
2. First-time home buyers trap: Rely on friends and family for advice
It's only natural to trust the word of a loved one, be it a family member or a friend. They won't give you any advice that would get you into trouble, right? Unfortunately, that's not always the case.
There are too many stories about people who bought property after hearing about it from a relative or friend. But then it turned out to be a bad purchase because they went into it without the full picture.
If you're buying a house for the first time, you need the help of someone with professional expertise. Unless your relative or friend buys houses for a living, they hardly qualify as an expert. You can't expect them to know the ins and outs of a suburb's prospects, negotiating, property valueing and buying.
They may have bought a house in the past, so what they tell you is based from their experience. But the real estate industry keeps changing so much that even professionals can find it hard to stay abreast of it all.
You're about to put your life savings on the line to purchase a house. You can't afford to risk it based on bad advice.
3. Understand the full cost of home ownership
Few things are just as thrilling as buying a house for the first time. So it's understandable if first-time home buyers get over-excited and overlook some details when house hunting. But the one thing you shouldn't miss is just how much target home is really going to cost you.
Aside from the price of the house itself, you have to pay for stamp duty. Then there's conveyancing and legal fees, building and pest inspection, mortgage registration fee and transfer fee. You also have to consider the loan application fee, mortgage insurance and council & utility rates.
Also, without proper inspection, your new home may turn out to require significant outlays for repair and renovation. The renovation shows on TV have a lot to answer for here.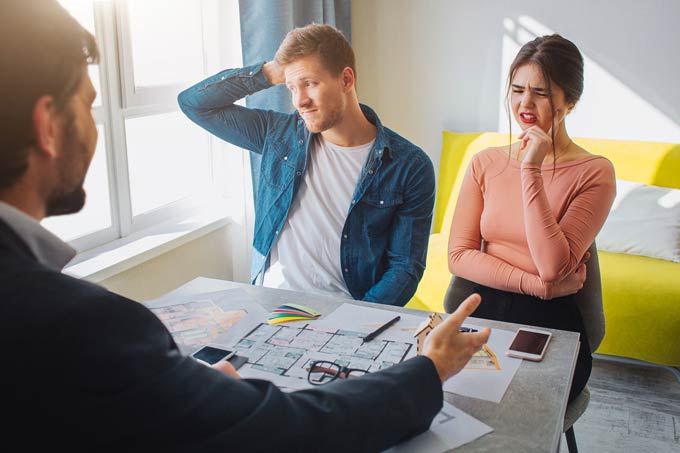 4. First home buyers trap: Overestimate their ability to borrow money
This next trap is tied to home buyers' lack of research and preparation before buying a house. A Commonwealth Bank study shows that 45% of Australians have a poor grasp of their borrowing power. They don't understand how credit card limits, monthly living expenses, annual income and savings can affect their access to finance.
Don't go house hunting if you don't know how much money you can borrow or if you can borrow at all. You might end up wasting your time and money looking for a house that you can't even afford. It's best to speak to your mortgage broker first before you do anything.
For more information on CommBank's study, you can read the article here.
5. They mistake all lenders and loans as the same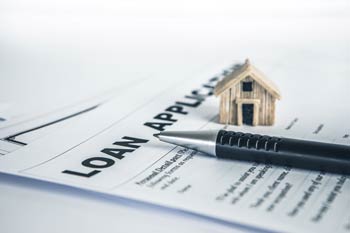 Not all home loans are created equally. Some lenders offer customers different interest rates as well as other home loan features. Taking advantage of these offers can make it easier for you to handle your loan. They can also help you finish your mortgage payments a lot sooner.
If you need to borrow money to buy a house, you might want to check out what other banks are offering.
Often an independent mortgage broker can find you a better loan that best suits your circumstances.
6. Not sticking to a budget
So you've finally found the home that suits your budget. But then the house next door is looking a lot more enticing. If only you could spare a few more thousands to buy that other house instead.
We've all been in that kind of situation. But no matter how tempting the other house is, if it's beyond your budget then it's not worth it. Buying that expensive property could severely derail your finances in the future.
There's a good reason why Australian lenders set borrowing limits for you. It's based on how you are able to pay back the home loan. If you spend more than what you can actually afford, you'll be much more susceptible to financial shocks.
7. First home buyers look for property in the wrong neighbourhood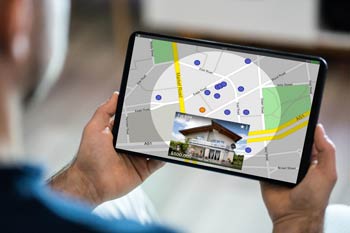 Another common trap that first home buyers fall into is looking for a house in the wrong locations. And for most of these individuals, they don't even realise that they're doing it.
It's easy to get too caught up in a house that you think is ideal for you. It might have all the characteristics that you want in a home. But you shouldn't overlook the neighbourhood that it's in.
Your target home's suburb should feel comfortable to you. It should have most, if not all, of the amenities that you and your family might need – now and in the future. It should also be near enough to your place of work to make the daily commute easy.
At the end of the day, you're not just buying a house. You're also buying into a neighbourhood.
8. First-time home buyers trap: Letting everyone know they like a house
Negotiations are part of house buying. You can get the best deals for your dream home if you have enough negotiating power. But you lose that favourable position once you let the seller know that you're in love with their property.
If you let the seller know that you're very interested in their house, they gain the negotiating power. They'll understand that you want to get their property and are likely willing give anything for it. Their agent is an expert in increasing the sale price of the home.
In any negotiation, you should never get emotionally attached. And absolutely never show it. Learn how to play things cool. Don't let the seller know that you have fallen in love with the idea of living in their house. After all, they're the ones who are trying to convince you to buy their property.
Try to get as much information from the other party as possible. Find out why the seller is putting their property on sale. Or if they have already bought a new house elsewhere and are in need of selling their old one quickly. You can use every bit of information you get to improve your position in the negotiations.
9. Not watching out for dangerous clauses in their sales contract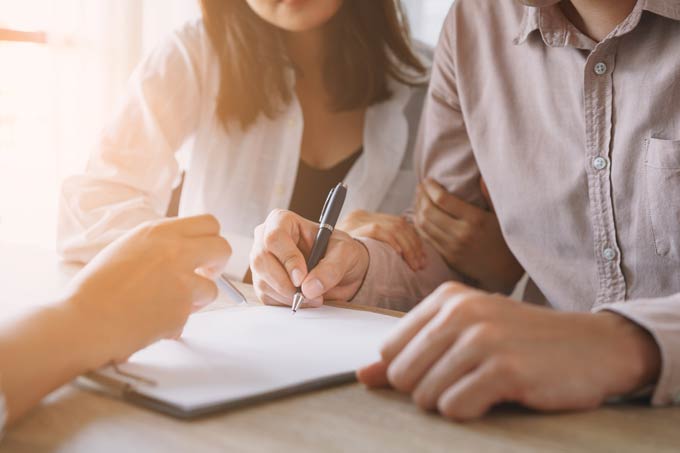 Not everyone has the patience to deal with legal contracts, property reports and other documents. That's why there are real estate agents for the seller who do this work for the vendor and you, right? Actually, believing this is a recipe for a disaster.
Always get a professional to check the contents of the sales contract thoroughly for you. There are too many clauses that can create a trap for unsuspecting buyers. Also, speed is of the essence in our ultra-competitive Sydney market. So having your team of professionals organised and ready to go before you enter into any form of negotiations is essential.
It's important that you check everything that's included in the contract before you sign it. If you see anything missing or out of place, have the document redrafted to correct it. It should have all the necessary clauses to ensure that your interests are protected.
If an agent tells you that you can always ask the contract to be changed later, don't believe them. It's not how it works in real estate. Once you've signed the document, the only way to change it is to end the existing contract. You then need to renegotiate a new one with the seller. That is if the seller even agrees to your request of renegotiation.
As a first-time home buyer, you might not be aware of this.
10. First-time home buyers buy property on their own
Most first-time home buyers don't have extra money to cover other expenses when buying a house. That's why many believe they have to cut costs by not hiring a Buyers Agent. While you may be able to do it, it's not really advisable.
You can't put a premium on experience, especially when it comes to property buying. The real estate industry is filled with veteran agents who know a lot about getting the most out of a deal. They are extremely good at what they are doing. If they find out that you're unfamiliar with the ins and outs of buying a house, they'll take advantage of you. They'll use every trick in the book to put you in a less favourable position.
Very few people consider selling their home without a professional agent. Similarly it makes sense for you to have a professional on your side, too. This significantly evens the odds and also protects you from getting too emotionally engrossed in negotiations or auction bidding. A professional Buyers Agent can counter the tactics that savvy real estate agents will throw at you. They'll make sure that you get a fair price for the right home.
If you don't know much about the property market you're buying into, it's all the more reason to hire a Buyers Agent. Get someone who's intimately familiar with the area that you want to buy in. Your agent may even find an off-market deal for you.
The low-down
Buying a house for the first-time can seem daunting to many of us. If you're not careful, you might end up blowing all of your budget on a bad deal. What's worse is that you'd still have to pay back the loan you got for that house.
Don't be afraid to ask the help of an expert, whether it's a mortgage broker or a Buyers Agent. These are professionals who know a lot about what it takes to buy a house. They can provide you with the advice and assistance critical to buying that home!