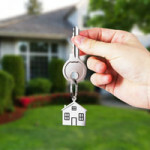 Buying a home is one of our top dreams in life, but there are lots of sacrifices that go into the process. You do not become a homeowner unless you put in the hard work. While it can be an emotionally rewarding and a monetarily lucrative journey, there are traps in the way that you have to be beware of. Let us read in detail about how these pitfalls can set you back and how one in particular can destroy all the effort you have put in.

Buying a house checklist: trap involved
Unless you are a seasoned investor, there is a good chance that house-hunting is not something that you do on a weekly or monthly basis. So, when you are finally up to it, it is your duty, if not a practical necessity, to create a rough sketch of your dream home. A home must, before everything else, be attuned to the needs of its residents. For instance, you do not want a home with high staircases if you have toddlers or aged parents at home. Or, you do not want a cramped kitchen if you plan to have family gatherings (happens with really busy families) in the kitchen itself.
All the members of a family have specific needs. While they cannot expect these needs to be fulfilled perfectly, a rough sketch of the criteria for home hunting puts on the table the priority-list. It can still happen that a particular need of a member remains unfulfilled but you will have given it your best shot.
When you are buying a home in Sydney, remember hitting it hard at the negotiating table
Get into the negotiating table with firm footing. Before anything else, find out the seller's motivation to sell his home. This is likely to determine the extent to which you can negotiate. Those who are selling for emotional reasons (divorce or bereavement) are quite ready to budge from the amount quoted by them or their agent.
They want to free themselves from the emotional baggage that the house becomes for them and they do not quite mind giving up on a few thousand dollars. Those who are selling their home as part of their investment strategy, on the other hand, are very tough negotiators and it is hard to pinpoint the technique of breaking them, if any such technique exists at all.
First home buyers need to prefigure their extent of borrowing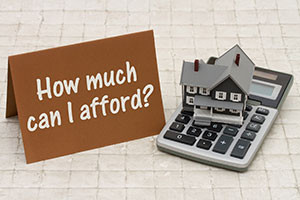 How much debt can you afford to take? Australians have one of the highest percentages of home owners on the planet. Yes, the percentage may just be shrinking with laudable renting strategies (take rentvesting for instance) coming our way but in all honesty, we are still way high on the home ownership ladder. If the sub-prime mortgage crisis of the USA has taught us anything, it is the urgent need for probing into creditworthiness.
A society that borrows more than it can afford can hardly live with its peace of mind intact. What is true for the whole society is just as true for an individual. It is your first duty to figure out how comfortable you are with any borrowing arrangement. Presently, we are being helped by very generous interest rates. All this can change soon if the government, which has been keeping the cash rate in check, shifts its stance and hikes the rate. If that happens, will you be running for cover, will you feel tightly squeezed?
These are questions you have to ask yourself. For figuring this aspect out, you can begin by adding your total income. This is the sum total of the monthly earnings of your spouse and yours, income derived from ownership of other assets and income made through other sources. The next step is to determine your cumulative monthly expense.
Remember- it is human nature to subconsciously exaggerate our income and shrink our expenditure while calculating. This is a strategy that can hurt you. When it comes to expenditures in particular, make sure that you also count potential deficits like temporary employment, decision to let go of the job by a spouse to raise children (on the contrary, do budget in any expected salary hikes, too)
Houses for sale in NSW: why you can't avoid online mortgage calculators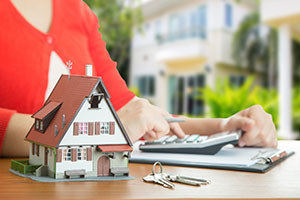 There are many online calculators that will help you figure out exactly how much you can borrow for your home. While the amount varies per lender, the intrinsic variables studied for the purpose remain the same. The lenders judge your potential for repayment and for this purpose the factors they use include, but are not limited to, your assets, your existing debt, income, number of dependents and the style of property ownership (if there is a co-owner involved or if you are buying with the help of your superannuation fund and so on). For example, if there is a co-owner involved, the buyer's liability is spread wider and this is just what lenders look for, given the potential for defaults.
Buying your first home: research on the best deals
After you have researched on the best deals available on the market, it is time to look into the home loan application. Get all your documents sorted for the interview. You will either get a certificate of pre-approval or a home loan guarantee. These would mean that you won't find difficulty in fetching the loan when you are ready to show the property that you have zeroed in on to the lender.
Of course, lenders can get their own independent valuation conducted to ensure that you are not quoted too high for the property. Pre-approvals have an expiration date; usually between 6 months to 12 months. If you think you are running near the expiry date, it is wise to ask the lenders if you need to re-apply or if the old pre-approval still applies.
Buy property but not before speaking to the council
Speak to the local council. Go through the comparable sales figure and the Ordnance Survey maps. Unless your research is immaculate, you may be caught in a trap. Maybe you are quite unaware of a possible encroachment on your property (an egress encroachment for instance), or you buy above the market rate, having failed to pay heed to the comparable sales figure or look deeper into the infrastructure initiative of the government and zero in on a property which is not going to see capital growth anytime soon. These are the various obstacles you have to find your way through and this makes research a very crucial part of the process.
Major step of how to buy a house- hire a chartered surveyor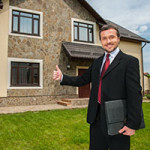 Hire a chartered surveyor who will assess the prospective property for you. While buying your home, this is the least you can do for yourself. Being a tightwad in this regard will only take you so far. The surveyors can tell you about the potential deficit of the property and prepare you for bargaining better or outright rejecting a property proposal. While it costs money, it can insure you against nasty future surprises and hence save a lot of unforeseen costs.
Case in point is one of my acquaintances who had tampered with too many load bearing walls without prior council approvals. This person, when he sold his property, got away with it because the buyer did not engage a chartered surveyor. When the council finally discovered this, the new buyer (my acquaintance) was charged for protocol breach and the cost ran into the thousands. Even structurally sound buildings have hairline cracks. The problem compounds when big cracks occur in the walls.
Chief culprit areas are bay windows, end-of-terrace walls and points where extensions join with each other. If you find such cracks, rope in a structural engineer and heed his advice before you buy the home. In addition, take a long, hard look at the ceiling and the skirting boards. These are the places where you may find damp. If there is a mouldy smell or the plaster gives away in flakes or walls are marked with watery blotches, you should smell danger.
Prospective home buyers must look into the condition of the roof
It costs a sizeable amount to get the roof replaced. Such a replacement becomes due every 15-20 years. So, when you buy a home, it is crucial to find out how old the home is and whether it needs a complete roof revamp. If it is a flat roof, it may help to look into the membrane with which it has been sealed. Times have changed and the raw material industry for roofing has really come off well.
Today, we have some really effective materials- much better than asphalt and gravel- that can be used to give our roofs unsealed edges. Speaking of roofs, it is wise to deviate a little and talk about window panes. If you can move your finger deep into the wooden frame, there is a good chance you might find some rot. Condensation occurring between panes (double-glazed) is a sign that there is something off.
Property in Australia can have its fair share of electrical and plumbing problems
Check the condition of the fuse board and the overall wiring. Does it seem outdated? If it does, it may very well be. Similarly, to feel good and safe about the plumbing, take a closer look at the water pressure on the running taps. Also, ensure that the pipes are insulated. Look into the condition of the boiler and the radiator. Putting some focus on the hot water tank also wouldn't hurt. Those which are located on the roofs are generally older and may need replacement.
Thoroughly examine the external drains. They need to be functional and at the same time accessible. We all know that gardening is a great idea but overwatering can cause various difficulties, such as structural erosion. If you have a patio or a conservatory in mind, taking up gardening may not be that good an idea.
Australian housing may not have a sound structure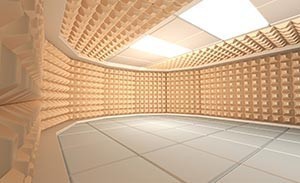 While evaluating the structural soundness of the property, one major area of interest that pops up is the soundproofing strategies employed in the home. You have to first determine whether noise can be restricted at the source. You can employ acoustic foam panels for the purpose of decoupling. There are principles of absorption and dampening that you may need to use for effectively soundproofing your home.
Each aspect of soundproofing is important, doors, ceilings and walls included. You may need an acoustic storm window or a concrete masonry or brick veneer arrangement. Of course, only professionals can tell you what methods of soundproofing you should employ.
Homes for sale in Sydney must be bought with lawyer's assistance
Once you are through with the determination of budget, negotiation, application of home loan, inspection of property and ready for the waiting game with the buyer, the time is just ripe to get going with the legal legwork. For the purpose, you may have to hire a conveyancer.
These are solicitors who are specifically engaged in this kind of transaction. Signing the contract without your lawyer can have consequences. Also, the transference of title deed is not something you can undertake without your conveyancer overseeing it. There have been several instances of fraudulent title deeds in Australian history to drive this point home.
First home owners: be wary of the date of settlement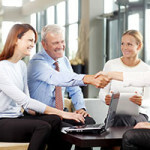 When the point of settlement finally comes, buyers feel really relieved. However, even that day can be filled with nasty surprises. You go there to exchange your cheque with the title deed and the subsequent transfer of property. However, the day can go wrong for a variety of reasons. From your side, ensure that you have notified the government about the property transfer.
From the seller's side, there can be discrepancies, too. For one, the contract may have a few clauses not spoken about during the verbal negotiations. There was this acquaintance of mine who thought that it was safe to conduct all the aspects of home buying the do-it-yourself way. Finally, when he bought the home, he found to his dismay that his neighbour had an egress encroachment.
To put it simply, his neighbour was entitled to use the passageway connected through his in times of emergency. He was stumped by the engagement, but it was specified in the contract which he did not go through all that well, and the seller and his team deliberately did not discuss it during their verbal conversations.
First home buyers guide
At the root of this article is an urge of mine to make your home buying transactions as smooth as possible. This said, I cannot possible overstate the positive impact of buyer's agents. These professionals (a fraternity to which I myself belong) have exclusive responsibility towards the buyers and hence never suffer from any conflict of interest.
They use all their knowledge and expertise gained over years to get you the best home for the best price. You just need to tell them what kind of home you are looking for, which neighbourhood, what is your budget like, are you motivated by capital growth or rental yield, among other things.
Key Step to buying a house: bonding between buyer's agent and prospective home owner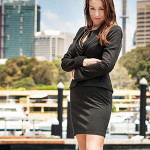 They take you on board the moment you take them on board. I mean, I, for one, am very glad to take my clients through the home-hunting exercise and seek their suggestions during the process. After all, despite being a professional, I keep in mind at all times that it is my client's dream home and he or she must have a say in it right from the outset. If you are looking for a purchase in the Eastern Suburbs or anywhere in Sydney, feel free to contact me today.