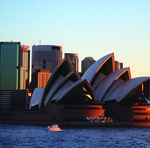 Antony Lawes writes an article for the website Domain.com wherein he talks about how the Sydney property market might witness a very high number of properties being put up for sale this spring. The oft-quoted reason is that Sydneysiders feel it might be the last big September-November patch before the boom begins to die down.

Sellers showing great confidence this spring
Prospective sellers are more confident of the job at hand because the winter has worked out very well for the Sydney real estate. Low interest may rates have contributed mostly to the good performance of the harbour city.
Demand higher than supply
Supply has not been able to match pace with demand and this has given rise to something like the sellers' market, feel vendors auctioning their homes for spring. Such a high number of properties put up for sale may test the great strength of the Sydney property market and it remains to be seen whether or not buyers can outstrip the kind of supply at hand this time.
Vendors are just following the trail of recent sales wherein they feel the sale price was really lucrative. It has given them wings and made them believe that they can snag similar prices, too.
You can read the original article here.
Sydney is not in any mood to pack up yet
Let me spend a few lines on the notion that this might be the last big spring for some time to come. A few price trickles notwithstanding, Sydney has not shown any signs that its property market is going to fizzle out anytime soon.
Sydney's resilience has been nothing short of great and it has beaten many a times the predictions of the most reliable of property experts across Australia. Now, a few price corrections later, it has gotten a second wind and its market should keep doing well for the foreseeable future.
Perceived as a global hotspot
There is unfounded fear that the market may collapse once the cash rate corrects itself. Yes, it will be a temporary blow for sure, but then, there are too many indicators which point towards Sydney's sustained good performance in the days to come.
A country like China has restricted capital exports and nothing short of $75 billion may be poured into the overseas property market, with a large chunk of it flowing into Sydney. The harbour city is being paraded as a global hotspot and many global investors have bought this change of image completely.
Economic fundamentals intact
In addition, we are doing really well in terms of keeping close to the intrinsic value of the economy, and the supply-demand dynamics and the rampant population growth can only see Sydney further consolidating itself as a real estate hub.