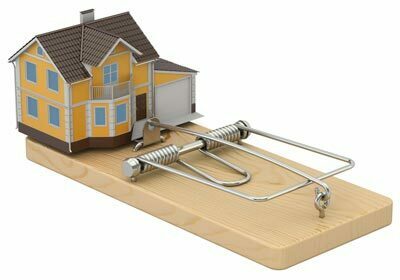 There has been a lot of talk in the real estate industry lately about a few agencies deliberately under-quoting potential buyers.
But just how prevalent is this illegal technique and how does it affect you?
In a recent article for Domain, Christina Zhou reports of two real estate agencies who were involved in deceptive price advertising for several properties in Victoria. This included a property that the vendor had priced at $1.5 million, but was pitched to prospective buyers at $1.1 million.
How it works
If selling under-quoted property seems innocuous, put yourself in the shoes of a prospective homebuyer or seller and consider this:
As a buyer, following the assumption that you just found property well within, if not under, your budget, you're going to do what it takes to get it.
This entails bidding against fellow prospective buyers similarly drawn by the promise of being able to purchase a beautiful home that's well under its selling price. As you go through this process, it's likely that you get so caught up in the bidding process that you eventually end up paying the vendor's original asking price—well over your intended budget.
On the flip side, as a vendor, it's also possible that since all interested buyers keep bidding under your asking price, you'll just end up selling your property below your expected amount. This would likely mean you're selling your property at a loss.
If none of these scenarios pan out, you end up basically wasting a lot of time, money, and effort trying to acquire property or sell your home—with nothing to show for at the end.
Protecting real estate buyers and sellers
"Under-quoting is dishonest, misleading and against the law – and we're cracking down on it," says Consumer affairs minister Marlene Kairouz, in reference to their stance on the illegal practice, which unfortunately is growing in prevalence.
According to Taskforce Vesta, a group established in 2015 dedicated to clampdown on under-quoting, it has already inspected 30 selling agents and reviewed of 1400 sales files that ultimately launched 14 major investigations, six court cases, and over $285,00 in enforceable undertakings from agents who were caught.
You can read more about what the state government is doing to protect buyers and sellers here.
If it's too good to be true, it probably is.
Under-quoted property prices are a real issue that prospective buyers should be aware of. This unfortunate reality underscores the need to be extremely well-informed and a savvy negotiator.
The more homes you have bought in the area in the recent past, the better you are able to spot such tactics.
This is one of the reasons I recommend to people to use a professional buyers agent to assist in finding, assessing and negotiating for your nexthome. If you are looking to buy property in Rose Bay or anywhere else in Sydney's Eastern Suburbs, why not give me call me today.