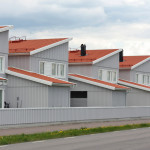 Australians are enticed with properties irrespective of the fact that they are not the most lucrative investment class. In an article for the website The Adviser, Miranda Brownlee informs that Australians pool in 27 % of their portfolio into real estate. This is a good 10% above their nearest counterparts.

Property market the beloved of Aussie investors
It is interesting to note that 42% of Aussie investors only look to property for generating revenue; this despite the fact that the returns are nowhere close to being lucrative and is even lesser than 10-year bonds.
29% look to increase their property portfolio
Another point worth pondering over is the gap between what the investors expect their profits to be and what the profits really turn out to be. This said, the investors are likely to continue their love affair with the property market, with as much as 29% poised to enhance their portfolio in the next one year.
You can read the original article here.
Property market giving right signals
If nothing, this is arguably the best time for the property market. It is giving just the right set of clues whether you talk about the prestige market, the owner-occupier and the investment class. Off-the-plan developments are looking good and the labour and construction industry are coming into their own, too.
Where does threat come from?
Yes, the FHBs are being forced out of the race (though not quite officially) and this implies that the supply-demand dynamics would keep changing quite sharply from  here on. Unless, we see government initiatives to  bring back the FHBs, investors may have a field day with their property purchases for sometime now.
The concern for them, if any, may come from foreign investors, who, again, are barred from investing in established properties, thus leaving the cream safe for property investment-savvy Aussie citizenry.
Do you think foreign investors can ever eat into the property pie?