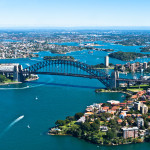 Dynamically changing demographics will drive the property market and these changes will only be a part of the wholesome change the world undergoes in another 10 years from now, says Michael Yardney for the website Property Update.

Population hike
By the year 2025, our population will have increased by 4.1 million if the anticipated growth of 1.6% per annum persists. Net migration and increase in life expectancy will contribute to the "population explosion". As a side note, says Yardney, healthcare will post a formidable challenge in the coming decade. Western Australia will be expected to overhaul New South Wales in terms of population by the year 2025.
Flexihours and its implications
Flexible work hours will mean that people will work between 29 and 30 hours, closing on the year 2025. This will be a departure from the 32 hours they put on average today. Change in industry standards, inflation and higher skill levels will mean that our average weekly earnings will jump from $1,086 to $1,756.
Eating and recreation
Our eating and recreational habits will undergo a sea change, too. And, of course, there is the great energy debate at hand. It will most likely be given a 'renewable solution' by the year 2025.
You can read the original article here.
Brisbane, the new kid on the block
Talking of the property market, a few future trends will establish themselves more strongly than the others. At the moment, I see Brisbane as being the latest star entry in a market flooded with affection for Sydney and Melbourne.
Capital growth over rental yield
Inner rings and middle rings of capital cities will grow big and this is where money will largely flow towards. Rental yield will become less prominent and more investors will find themselves being guided by the capital growth principles (and the negative gearing involved in it, too).
The government's move to shift the economy from the mining sector to the construction sector will begin to bear real fruits by 2025; that is if the latest flurry of dwelling approvals and industriousness of the construction sector is not stunted by protocols, red tape and retrograde laws.