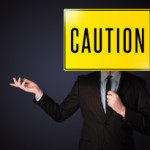 Michael Yardney writes an article for Property Update wherein he says that not conceding one's mistake is inherent to human nature. However, when it comes to real estate, they can avoid a lot of pain and monetary damage if only they acknowledge their mistake the moment they commit them.

Acknowledging mistakes is the key
Yardney next takes the hypothetical instance that a property market investor is prepared to acknowledge his mistakes. So, does this solve the problem? NO. Not unless he finds what the mistake is and what may be the right way to remedy it.
Cut out ego from the equation
It is not easy job owning up to our mistakes, but if only we can manage to cut out ego from the equation and not carry emotional baggage into the property game, we would cover great ground as investors.
Don't invest emotionally
When we bring emotion into the picture, our perspective gets muddied. In such cases, we fail to figure out that a deal has already gone bad and there is a need to get out of it real quick. We keep hanging to those properties only because we feel emotionally connected to them.
Strategy of investment
There are dozens of mistakes which can be made in the property market. You can buy a property that's not in sync with your overall strategy of investment, you may buy in an underperforming location, dream of a counter-cyclic gain (which does not arrive), or you may just buy above market value, thus affecting your equity.
Percentage of appreciation expected in  property
An investment property should appreciate to the tune of 100% in 8-10 years. If you are not getting any signs that you're headed that way, it is time to cut away the property from your portfolio. The sooner you mend, the better you will be able to hold your investment portfolio.
You can read the original article here.
I am fairly convinced that only those investors who can keep their emotions in check can succeed in the property market. Not even the most seasoned investors can claim to have made all the right decisions, but by nipping their bad decisions in the bud or acting on them before it is too late, they are able to limit the damage. In short, their profits tend to outdo their losses in a big way.