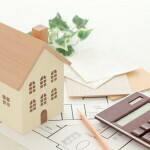 George Raptis writes an interesting article for the website Property Update wherein he asserts that property values double themselves in close to 9 years. This conclusion can be arrived at by assuming 8% average annual growth. Of course, all properties do not follow the average pattern and some areas can grow far above the average and some can languish at around the 2% mark, too, for decades.

Property cycle has different phases
Property cycles behave in a well-patterned way. Raptis writes that one may witness a plateau stage or even a fall in values for any given 3-4 years within the property cycle. Next, there are nearly 3-4 years of slow growth and a couple of years of a boom phase where prices grow at a phenomenal rate. As a property investor, your skill lies in anticipating these high growth years and cash in on them. This can only be done if you buy below the intrinsic value.
Location is the key
Talking about right locations, Raptis feels that there is still no substitute for properties in the CBD areas when it comes to capital growth. These are the kinds of properties which offer features like transport, schools, healthcare, gym, and wellness facilities in close proximity. It is easy to decipher that these gain far quicker in terms of capital growth when compared to suburban properties.
Top down approach
Raptis talks about a top down approach of purchasing properties. First, you need to buy in the right time of the property cycle. Next, you need to ensure that you are buying in the right location within the right suburb within the right state.
Raptis also talks about a 5-pronged approach for buying the right property.
Time may just be ripe for the owner-occupiers and they will raise property values in various localities so the first approach is to buy properties which may appeal to owner-occupiers.
Look to buy below the intrinsic value.
Look for areas that have historically been high on the capital growth radar.
Look for unique properties (properties may be unique due to a certain feature or their scarcity).
Look for renovation-worthy properties.
You can read the original article here.
Very well illustrated, Mr. Raptis! I think that the rumours of a bubble that float every so often take away from the fact that the prices in Sydney are still not anywhere close to their peak and they are likely to keep rising for some time.
Yes, a correction is certainly on the cards after which the prices will get a second wind. I also feel that the prevailing low interest rate environment and chronic undersupply will make the near-CBD regions a very good buy in present times and in the near future.