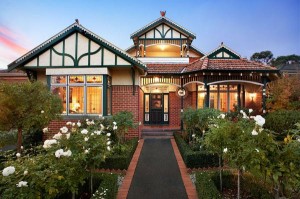 Would you like to manage your property yourself or would you rather invest in a property manager? Well! Many arguments point in favour of the property managers says Carolyn Majda in an article for the Property Observer.
A few investors look to save some money by being their own real estate managers but it is worth noting that those who have hired professionals have fetched greater bottom-line from their properties (The Australian Landlords Panel 2012)
Do investors have time for their properties?
The crux question which tilts it towards professional property managers- how much time is an investor ready to put in his property? After all, there is so much attention that a property shrieks for. These points of attention may include, but are certainly not restricted to, property inspections, tenancy defaults and damage inflicted on the property. Let us take up a couple of cases that Majda talks about:
What if a landlord does not get the time to check on the damages and the repairs required intensify with each passing day.
What if a lack of maintenance triggers a mishap and injures a tenant. Would it not then amount to legal payouts?
Where can Property Managers come in handy
It is important for investors to hire a Real Estate manager who can purposefully tackle these issues:
Find out if there is any tenant default and also look into the tenant histories to prefigure their credentials.
Find out from a reliable database those who may be the most deserving of tenants
Conduct frequent inspection of properties within their arc
Find out if any maintenance issue needs to be addressed immediately
It will also be worthy for investors to have a Landlord Insurance in place feels Majda. This will make them much better placed in the eye of law. In fact, it can come in handy while compensating them for rental defaults. It can also help them seek claims for rents missed due to ongoing repairs (in case of damage caused by tenants)
In my humble opinion
I feel that apart from the points mentioned above, a property manager must also look into Land Deeds. Careful observation of such Deeds can help prevent many cases of swindling (Fraud Deed, Double Deed and so on). Also, they need to sort out the difference between Owner-occupied lending and investment lending and take more initiative in regards to Home Staging or remodelling for the latter.
Do you think investors have time for their properties? I invite you to give your views