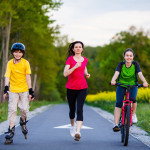 When hunting for a property, we often find ourselves in a magical world where agents create delightful images of the property we are eyeing. These sellers' agents would go to any lengths to magnify the quality of a real estate property. It then becomes very important that you conduct your own research- a forensic level research-and then only get ahead with the property purchase.

Here are a few questions you should ask yourself before a property purchase:
What kind of money is government spending for infrastructure in the locality?
How is the capital growth shaping up for the area?
What kind of rental yields has the neighbourhood witnessed?
Is it a renovation-worthy property?
Have the comparable sales figure been decent enough?
What is the slope of the land?
What kind of orientation does the property observe?
Is there an encroachment on the property (ingress, egress, among others)?
Does the property meet energy-efficiency standards?
Is it built with an eye towards minimising carbon footprint and eco-balance?
What is the seller's reason for selling the property?
Does it meet the standards of the building and pest inspection report?
Is the title deed an honest one?
Is it a tenanted property?
No property can tick all the boxes
It is only expected that even the best properties won't match all these standards, and as a buyer, you will need to circumvent through a few obstacles at least. Nonetheless, if you have a seasoned buyer's agent working for you, he/she will definitely make sure that your property purchase ticks the maximum number of boxes.