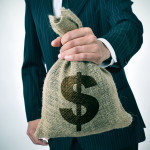 Kate Cull writes an interesting article for the website Property Update, saying that overseas buyers in general and Chinese investors in particular are believed to have caused the exponential rise in property prices in Sydney and Melbourne.

Chinese investors may not be driving prices up
Admittedly, there is circumstantial evidence of Cull's theory, but this might not really be the case, if you actually look into it. Cull focuses on the stat at hand: in the year 2014, only 2% property transactions were undertaken by Chinese real estate investors. This percentage is incredibly low and can't contribute to affordability issues.
2% involvement of the Chinese investors
This said, Cull also concedes that 2% is the official figure and may not account for all the illegal sales that's happening across Australia- a situation to which the regulating bodies have just woken up.
You can read the original article here.
Illegal deals not accounted for in the stat
In my opinion, China or the whole of Asia in general has only now begun to exert its impact. It is true that 2% is a very low figure. It is also heartening that foreign investment can only flow into the new properties and cannot get into the established properties which form a very large chunk of the property market. However, until when will the status quo prevail?
Fresh $75 billion may enter soon
It clearly looks that China is orienting its economy towards the Australian property market. It has eased off restrictions on capital exports and this may mean that a good percentage of $75 billion is about to hit the Australian real estate market.
Add to this a very big figure which comprises all of the illegal, shady deals through which a big player from the east buys a property in our country, using a front-company based in Australia. This rot needs to be stemmed at any cost. Nice to learn that the regulators are worried and acting on the situation.