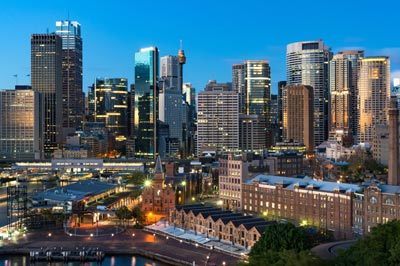 In real estate, a good investment starts with choosing the right location.
And if overseas buyers are anything to go by, the prime option these days is buying property in Sydney.
Looking at opportunities from the perspective of China's growing millionaire class, the collective draw of lucrative investments with high yields is bolstering the Australian real estate market.
This is especially true for Sydney. Why is this the case?
In a recent article for ABC News, finance reporter Stephen Letts gives us an answer.
Right now, the average cost of a two-bedroom apartment in Shanghai is roughly 25 percent higher than in Sydney. The same apartment in Sydney also generates about twice the rental return on investment compared to in Shanghai.
Quite simply, even if Sydney property prices seem high, they still look very attractive from a Chinese business person's point of view.
Overseas Demand
Since 2009, Sydney real estate prices have risen 106 percent, in large part to demand coming from foreign investors. As it stands, foreigners purchase around 25% of all new housing being developed.
China accounts for 80 percent of these overseas purchases. It's a trend that is poised to continue.
On average, foreign purchases of property in NSW averaged 1.04 million since July 2016. Interestingly, US investors are paying on average $2.35 million. Chinese buyers tend to make purchases around the $1 million mark.
Maintaining Demand
There are currently 1.6 million US dollar millionaires in China—that's double the number of millionaires from 2010. And despite Chinese efforts to impose restrictions on cross border capital flows, it seems the cap placed on foreign exchange movement has made little impact towards limiting investment interest in Australia.
It's also been a bonanza for our local government. Local taxes placed on overseas real estate purchases continue to go up. Foreign investors of Australian property, specifically in Melbourne are now paying nearly 14 percent in property taxes, and 9 percent in Sydney. Even these higher and higher taxes have done little to affect sales.
You can read the original news article here.
Buoyed by Potential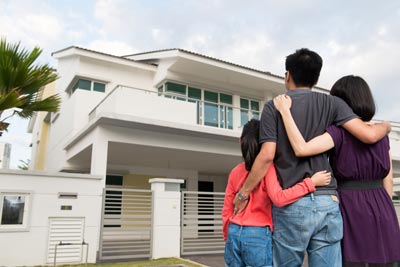 Tracking the exact impact of foreign investment on local housing in Australia demonstrates just how much influence overseas interest is driving the Sydney property market.
Combining the possible return on investment with the promise of the Australian way of life, education and opportunity, it certainly makes sense for this sustained overseas interest. These strong, attractive fundamentals imply that the market is poised to remain strong.
Little wonder then that Sydney continues to be such a highly sought after city in terms of real estate.
With all these factors in play and continuing significant demand on housing, it keeps telling me how important my role as a buyers agent is.
Some people talk of a housing bubble while other talk about how Sydney housing still looks like a bargain. I do not have a crystal ball, but I know that the fundamentals will always remain – do your homework, find the right home and negotiate well.  No shortcuts.
If you are looking to buy in Sydney's Eastern suburbs, why not give me a call today?