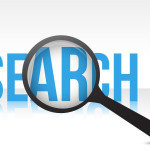 When you buy a precious gem, you get something really worthwhile but of course at a premium price. The real smartness lies in identifying a hidden gem well before it has become noticeable in the market. The same theory applies to properties, too.

Buy them while they still remain unnoticed
If you buy a suburb that has witnessed a sharp spike in property prices, not only do you end up paying very steeply but your chances of making high capital gains is also washed out because the properties are already moving towards their peak points.
Use the ripple effect judiciously
To find out hidden property gems, my recommendation is that you take best advantage of the ripple effect. To explain, if you find a suburb doing phenomenally, buy adjacent to it. Sooner, when properties won't be available at all in the high-flying suburb, people will rush to the adjacent suburb making it popular over time. Because of reaching first, you will give yourself the best chance of procuring high capital gains and low purchase price.
Infrastructure projects in the pipeline
Look for neighbourhoods that support infrastructure. Learn as much from the councils as possible about the government and private projects in the pipeline. Are new schools and hospitals and shopping malls being proposed for your prospective neighbourhood? Needless to say, all these factors work towards spiking the prices.
Gentrification report is important
Research the gentrification figures for your area. Learn exactly at what pace is the area urbanising and has there been an easy-to-notice demographic shift lately. If yes, you have little time to make your move. Run!
Find out about time on market stats, vendor discounts, among other things
As a very important aside, go through the vacancy rates, time on market data, vendor discounts, rental yields, and comparable sales figures among other things. I would also advise you to make a mental note of the pace of construction in your prospective area. Has the construction and labour sector risen completely from the slumber and is each street promising some new development or the other?
How do you go about finding a "hidden gem"?