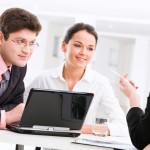 Buying a home or property is a big investment. People will get to experience buying or selling real estate at some point in their life, and these are the biggest transactions that anyone can ever make. Buying houses or commercial spaces in Sydney need to be done properly so there won't be any inconveniences experienced by both buyer and seller. For sellers, they usually ask help from a real estate agent or a broker to help with the transaction. For buyers, you have your buyer's agents.
What are buyer's agents?
A buyer's agent is someone who acts as a middleman between buyer and seller. In other words, if a seller has an agent to help negotiate the best price possible, a buyer's agent is geared towards helping the buyer get the best price possible.
Remember that when you're buying a new home, you're not only buying a place to live but also one of the biggest capital assets that you can have in your life – something that can give you a sense of financial security.
What can a buyer's agent do?
Buyer's agents represent buyers and are not really real estate agents, but some would often go into the real estate business too. Like me, a buyer's agent is a licensed professional that helps you find and buy property. An agent makes sure that the client (the property buyer) knows the pros and cons of buying a home in any given area.
They do the research
If the buyer doesn't know where to start looking, the agent can do the research and fill them in on prospective properties (such as acquiring listings long before they even hit the public market). They will also be responsible for negotiating the price on your behalf. It's kind of similar to hiring a lawyer to represent you in court, but this time, you're being represented in real estate.
Even if you're looking into owning a property for a short period of time (like an unforeseen circumstance that requires you to move to another state), hiring a buyer's agent can help you locate properties that will allow you to get the most out of your investment.
They negotiate the price
As mentioned earlier, a buyer's agent can help you get the best price possible for the property that you want. In this day and age, real estate is all about getting the best prices: a seller wants the highest selling price possible, a seller's agent wants the highest commission possible, and the buyer wants the lowest price possible. A buyer's agent will create a compromise of sorts that will allow both buyer and seller to be happy with the pricing.
They do the paperwork
Buyer's agents will also help you with the paperwork so all the change of property ownership from seller to buyer is as smooth as possible.
If ever you're in the market for a new home, approach a buyer's agent to help you get the best deals. You can also get in touch with me.