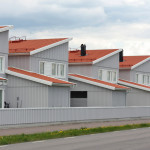 The myths of property bubble will keep circulating because detractors and cynics will always be deprecatory or censorious as they please. It said, there is no reason to panic and the property market may give between bullish and bearish signal to investors. This said, Nila Sweeney, in an article for Your Investment Property, cautions us to conduct risk-benefit analysis before making real estate investments.

Buoyancy driven by market sentiment
There is a fear that consumer sentiment could give buoyancy to the property market till a point where the fundamentals actually begin to get weak. In a situation where the market is not governed by intrinsic fundamentals but by buyer's sentiment, there may be a unsustainable hike in prices.
Corrections in interest rates
Sweeney also points towards successive corrections in the interest rates. If and when this happens, borrowers who are glued to today's interest rates may find it tough to service their loans. This might lead to great many mortgage defaults. The contraction in property prices may also be a fallout of interest rate hike.
Restricted land release
The restrictions in land release ensure that construction activity cannot be any greater than what they are and this would mean that we are nowhere close to reaching up to the demographic demand. However, if such a situation ever comes to pass and supply reaches demographic demand we might be in for some difficulties with our real estate investments.
You can read the original article here.
Red tape and council approval (denial)
Well written by Sweeney! I think construction activity has been done in not only by constrained land release but also by vested interests of developers, council approvals (lack of them) and red tape. With the red tape burden in excess of billions of dollars coming under sharp scrutiny, there is a good chance that council approvals will increase and red tap slacken in near future. This can be great news for the Australian real estate.
Do you think compliance difficulties associated with the off-the-plan constructions will be removed anytime soon?