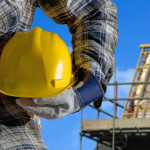 Continued environment of low interest rates has provided expected succour to the construction industry. For the December 2013 quarter, house and unit constructions have witnessed a degree of hike, unprecedented in the last 8 years. An article on the website Smart Property Investment observes the trend.
Even more worthwhile is the fact that the construction industry has entered an expansionary mode after 4 consecutive years of contraction. Apart from being great news for the residential and commercial construction sector, the trend should also augur well for the manufacturing and service industry.
You can read the original article here.
Do you think we can make a headway soon in regards to the chronic housing shortage?