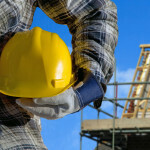 In a piece from the website Your Investment Property, Stefanie Garber warns how homeowners who are also owners of a company can be exploited by builders and contractors.

Legal trap for homeowners
The new law regarding disputed arising between builders and homeowners are heavily loaded in favour of the former. If you happen to be the owner of a company and if you have even used a semblance of your company identity for the renovations or constructions contract, your case will not be treated under the Home Building Act but under the Building and Construction Industry Security of Payment Act.
Invoking the law
The connotations are pretty harsh if you are a homeowner. Let's say you have used even your work email or your company card while dealing with the contractor. For all you know, the builder can easily abuse the regulation and get the law invoked.
Stiff deadline
As a result, the homeowners gets a short time of 10 days to answer to any claims of payment and put in writing their reasons for non-payment within the stipulated deadline, too. Failing this, the builder is free to take the case to adjudicators who are also bound by law which has a clear unofficial favourite- the builder.
You can read the original article here.
Due Diligence needed
I think this construction trap can have terrible implications for the homeowners (also owning a company). This said, the developers' and builders' credibility needs to be pre-judged. Your Due Diligence before hiring can save you quite a few dollars. Imagine going to the Supreme Court for challenging the adjudicator and forking out anything north of $50,000.
Whoosh! on the other hand, if you do not challenge the verdict, be ready to pay what's clearly an exorbitant demand by the builder. Much like choosing between the lesser of the two devils!
What is your take on the Sunset Clause- another favourite of the builders?