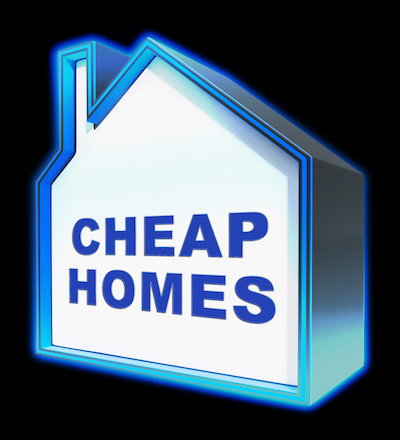 Thinking of buying a home or investing in a property? There is always that chance you end up buying a bargain property.
Buying for a much lower price, however, often comes with surprises. There are basically three terms you will hear when it comes to low priced properties in Sydney and elsewhere in the country:
Buying a discounted property
Buying a property under market value
Buying a bargain property
Let's have a look at these in turn, and what to be aware of.
Buying a discounted property
This is often confused with buying under market value. Buying a property at a discount simply means buying it for less than the original asking price.
This is usually the case when real estate agents add an extra amount to the expected sale price, only to make you feel good about your purchasing decision if you do decide to purchase. There is the illusion of buying a discounted property after you haggle down to a price that the seller was going to sell it for anyway.
Although there are some success stories who swear by this strategy, it requires certain skills and many years of experience to pull it off. For it is still possible for you to pay too much for an already discounted property.
Buying a bargain property
This usually happens when the seller doesn't know the real potential of the property they're selling. A buyer's agent knows more than the sellers and can find out the real potential of a property and let you know if it's a good investment in the long run or not.
Buying a property under market value
To buy a property under market value, you have to buy it for a price that is less than its "perceived" value at the time of your purchase.
But only after the property has been sold do you know its exact market value, since the figure will be the price it sold for. So technically, what it means when people say it's sold "under market value," is that the price is less than what the property should've sold for in someone's opinion.
Still quite tricky since you are going to need an expert's assessment of the actual value of a property. A buyer's agent can help you get an independent valuation of a property judging by the sale price of similar properties that have sold recently in the same area.
A property sold under market value usually comes from a distressed seller, possibly a homeowner who has lost their job or needs to pay for medical treatment. It could also be a deceased person's estate and the family doesn't care how much the property is selling for. It may also be an over-supply of properties which the developer is having trouble selling.
The real cost of buying a "cheap" property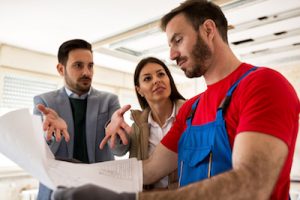 Many first time home buyers are now turning to affordable fixer-uppers, partly due to popular TV programmes like "Building Ideas" and "The Block." These shows encourage Australians to try and cultivate a DIY attitude.
However, lack of prior investigation and poorly informed decision usually result in a mountain of unseen costs along the way. Often times, the cost of purchasing a cheap fixer-upper home is much higher in the long run when you factor in your time, repair and renovation costs.
Be on the lookout for these issues when inspecting a home:
Problems in the drainage system
If you see signs of water seeping through walls and floors and brown stains on the plaster, it is a sign of poor drainage. Unsanitary black water containing sewage is very hazardous to your health and affects the quality of your drinking water.
Renovating something of this magnitude will be very costly.
A sagging ceiling
A sagging ceiling is a safety hazard. You might even have to replace the whole ceiling, which requires a bigger budget. You won't be able to live in the home too without costly repairs due to safety reasons.
The presence of mould
A sub-standard appearance is usually the result of the presence of moulds. Moulds appear when there is poor air quality in the home. This is dangerous for all inhabitants and should be eliminated.

Pest infestation
Pest infestations like rodents, roaches, ants, and termites require chemicals intervention, which only a licenced exterminator can do.
Get A Buyer's Agent To Help You With The Major and Minor Things
While it's hard to deny the allure of buying a bargain property, it's important to proceed with caution when considering this type of property.
With a reputable buyer's agent, you are in good hands. A buyer's agent can search for properties, perform the inspection and give you an honest assessment of each.
Find an Affordable Home in Sydney With Tracey Chandler As Your Buyer's Agent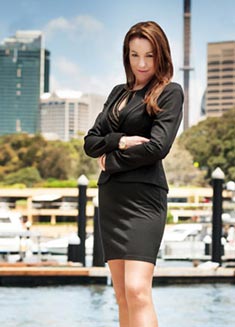 I can help you find reasonably priced properties in Sydney – even in high-end neighbourhoods. I am privy to off-market property sales and will make sure those become your options. I will see to it that you don't end up buying a bargain property only to incur higher costs in the long run.
You also need not worry about the smaller but time-consuming details of buying a property. I can assist you with hiring solicitors, conducting pest and building inspection and employing mortgage brokers.
I will personally work on your project. This means I will be there for you all the way through the purchase cycle. My commitment to providing you the best possible service means you will acquire your property faster.
Make sure you get the best value for your money by having a dedicated buyer's agent working for you. A real professional will save you a lot of time, energy, and prevent you from making expensive mistakes.
Call me now and let's talk about your dream property.
The number connects you directly to me. No answering machines and no assistants! Discover the Tracey Chandler red carpet treatment.