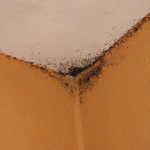 In my years of plying the buyer's agent's trade, I have come across many wonderful people who bought an apparently wonderful fixer-upper only to be duped non-so-wonderfully. On the contrary, I have also seen some of the bargain deals turning into renovators' delight.

I am not necessarily talking of site flipping- buying cheap-renovating-selling at a premium. I am just as much talking about a few smart bargain deals, ready to be lapped up even if you have them in mind as principal places of residence.
Is the bargain property worthy of being renovated?
All great but how do you know if a bargain deal is actually worth the effort? Are there too many dirty linens lined up secretly or can it be renovated and improvised upon to your heart's content (and for a relatively cheap price)? How do you figure the difference?
Look for its structural integrity
To begin where it should ideally begin, delve deep into the structural integrity of the bargain home. Walls and ceilings will give you a clear picture of what lies ahead. If you see paint blobs on the walls or if you witness sagging roofs, you can be rest assured that renovation won't turn out to be a delightful exercise.
You can search deeper for mould infestation and drainage issues. Look for the rain gutter placement and figure out if it regurgitates from time to time, creating a drainage mess. You will be none the poorer by surveying the basement area. You never know what a mild thud on its walls may bring forth? Rotten wood…….or may be the whole wall comes crashing down…yikes!
Animal pests
We are ever-so-rich in terms of pests and animal pests and ever-so-poorer by the knowledge of this fact. Time and again, our capacity to renovate cost-effectively has been severely compromised by the presence of animal pests.
Possums rallying on the branches close to your home's turf, rats lurking in the attic area, pests nesting in drainage conduits and I am just touching upon the tip of the iceberg here.
Council restrictions
Find out how your fixer-upper is placed with the council. You may not be aware of an easement or some kind of municipal restriction or liens on the property. For various other reasons, too, the council in question may not be too lenient towards your bargain property.
All this may mean that you have to fork out a great deal more in order to get the necessary council permits. What happens in the 'bargain'? Your super deal does not remain that cheap after all.
Energy-efficiency
While I understand all about such moderately priced deals and do not expect such homes to be high on energy-efficiency, some sense of 'efficiency' is prerequisite. With energy crisis heading towards us faster than we are heading towards it, it becomes crucial to think twice about later-day energy hassles.
Are there too many crawl spaces, leak-prone areas in attic, insulation deficits in walls and ceilings to be countered? If yes, you have got a road laced with high utility bills ahead.
There is just no harm in finding a bargain home. However, the success of such a plan may fall upon the level of Due Diligence you conduct.
How did your fixer-upper idea turn out? Could you renovate it cost-effectively?