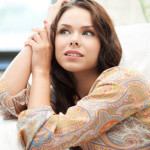 Are you feeling stuck for ages at your parent's place? Do you think you have blown enough on rent? Or may be, the idea of home ownership has started making its way into your dream figments. Newsflash: you can own your own home and why not- don't we have the highest percentage of home owners on the planet? In fact, for reasons more than one, 2014 seems like the best time to fulfil your ownership ambition.

First home buyers
For some time now, the activity level witnessed in the first home buyer segment is pretty low. Things have gone terribly biased in favour of high-end investors who have virtually pushed the FHBs to the edge of the cliff. Matters have only got worse because SMSF investments are also pouring thick and fast into residential real estate. So is the writing there on the wall? I think NO.
Low upfront fee
I have every reason to believe that the first home buyer segment will pull through. First, they will be aided by a paradigm shift shown by lenders. They are no more wary of defaults and if the borrower can take a Mortgage Insurance (to insure the lender), they do not mind taking you on board for a reasonable upfront cost. Yes, you heard me right- a pretty reasonable upfront cost.
Low interest rates
Second, cash rates are not picking up in a jiffy and HSBC's stance of reducing the variable rate only exhibit that the fixed rates aren't going up anytime soon either. First home buyers then can look forward to seriously good repayment terms. As an instance, prospective buyers in NSW can save in the vicinity of $35,000 on an average home loan spread over the tenure of 30 years, if they borrow now that is.
First Home Savers account
Government aids keep pouring in way of Housing Grants and First Home Savers accounts. The latter can be quite a redeemable feature. If you are willing to put $6,000 into this account, government will add 17% from its own side. This implies a handsome figure of $1,020 each hear.
All you have to do is not to touch this savings for a minimum period of 4 years. In other words, if you are looking to buy in the year 2018, it is time you started with a First Home Savers account. Lest you miss it, government will have added $4,080 into your account by the end of the 4th year.
Investor's mindset crucial
Of course, even first home buyers would like to turn into next home buyers, some day. In their bid to do so, they might wish to sell off their first house. So, it is prudent to think like an investor while buying your first house.
Keeping this in mind, relevant points like neighbourhood amenities, proximity to key facilities, favourable comparable sales report, smart historical capital growth, and presence of multiple industries in the location come into play rather strongly.
How are you planning on your first home?