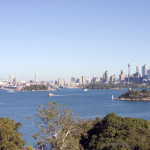 Strong investor activity in the First Home Buyer segment means that the dices are loaded against that 28% population which is yet to own a home. Already, they are feeling 'hammered' auction after auction and to add to their plight, media is pronouncing the last decline of the first home buying fraternity, guided by statistics which show lowest level of FHB activity this quarter since the time records are being maintained.

SMSF investments pouring into residential properties
I know if you haven't bought a home for yourself, you are feeling more than a little frustrated at this stage. To add to your woes, SMSF investment in residential properties is doing just enough to spike the prices to levels you are not possibly comfortable with.
Are first home buyers running out of hope?
The paragraphs above more or less summarise the writing on the wall but hey! Does the situation warrant (yet) that you give up on your last shred of hope? Far from it, I see a lot of hope round the corner. With cash rates staying as low as they are, first home buyers can be more than duly compensated for a moderate hike in purchase value.
If they buy now, going for the fixed plus variable rate option, they will at least seal a great mortgage deal for some part of the loan tenure.
Lack of equity does not help the situation
I know that as a first home buyer you do not have the buffer of using the equity built in your investment properties. I know this implies that you do not get the best mortgage deals either, quite unlike investors, and you have to fork out a great deal more as upfront fee too. The idea though is to make best use of the prevailing situation.
Banks more lenient with upfront fee
In fact, you may find yourself lucky in terms of upfront fee at the moment. Banks and private lending institutions are showing greater willingness to soak a larger percentage of risk and allow you more lenient upfront payments.
Yes, with the choices cramping up, largely due to investor furore, it is advisable to take aid of a seasoned buyer's agent who can get you a smart deal till the time they are available under the Sydney Sun.
A seasoned buyer's agent can still get you your coveted piece of earth
With the kind of real estate know-how they possess, they can still select those coveted properties- may be a suburb off your chosen suburb- where prices are manageable and banks are not "Shylock like" in their approach. It is your first home so you are likely to use it as a principal place of residence. This implies that the rental yield won't matter to you.
Because you are not looking at it from an investor's point of view, capital growth may not be on the top of your mind either. Ripe buyer's agents know what exactly would mean to you most and they make an informed and sound decision for you based on their experience.
Great many thanks to them that you won't have to keep renting till eternity- the great Australian house ownership dream is well and truly alive.
If you are considering buying your first home around Sydney's eastern suburbs and failing to figure out how to look for it, please contact me. It will be a pleasure guiding you through the process.