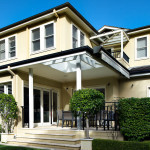 Investors shy away from family homes, concentrating much rather on unit apartments or small detached homes. Their line of reasoning is simple. Large family homes curb the chances of attracting potential tenants. Those who are good enough for those homes have enough in the pocket to buy them. In an article for the website realestate.com.au, Paul Thornhill busts the myth and says that the data and stats indicate otherwise.

Stats do not show fall in demand for family homes
As a first, data does not suggest that the renters of the present day are a motley mix of short-on-savings young couple. Many families which have parents and young adults living together look to rent family-sized homes, too.
Million families are renting out
Each age group has witnessed a decline of about 10% in terms of number of homeowners. This is the story of the last 15 years. To put things in perspective, despite our shout of being "the country with maximum percentage of homeowners", we have about million families renting out.
Vacancy rates have come down drastically
Vacancy rates which were a little above 3% around the year 2000 mark have shrunk immensely. This clearly suggests, cites Thornhill, that the demand for rentals has grown by leaps and bounds.
In the close to CBD, inner and middle ring markets, the demand for family homes is pretty high and this means that the chances of a homes remaining vacant for long are very rare.
You can read the original article here.
From a phase of upturn, our property market is steering itself towards the phase of consolidation/stabilisation and this may exhibit abysmal vacancy rate pattern for family homes. This will be truer for detached family homes close to the well-groomed business areas.
It is worth noting that the first home buyer numbers are dwindling and this translates into more of them residing with their parents for longer. So there is no question of family homes going out of the rent radar anytime soon.
What do you make out of the first home buyer scenario?