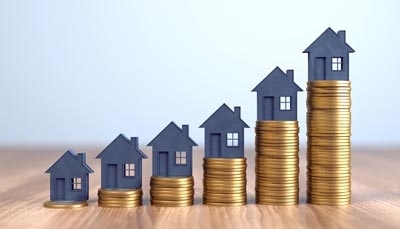 At some point you may want to sell your current home or investment property. We all want to maximise the value of our homes.
It might be surprising to know that there are some renovation projects that can decrease your home dramatically. Hopefully, you still have not done any of these things.
Luckily, if you are thinking about improving your home, there are some renovations that can increase your home's value quite significantly. Let's have a look at what those are.
At the end of the article I will also share with you the biggest value killer.
1. Start with the kitchen
Aside from the number of rooms and bathrooms, the kitchen what most people are finicky about when it comes to homes. Even if you have the most spacious areas and rooms, a small kitchen could be a deal breaker. On the other hand, a wise and simple renovation job to your kitchen can yield amazing profits to your property.
It is possible to recoup about 60% to 120% of your kitchen renovation investment. Keep in mind that you should not go overboard with the renovation as that has an undesired effect for the buyer. Just like any other area of the house, you do not want your kitchen to become a showcase of individual taste. Also make sure that your kitchen renovation still fits in with the rest of the house.
2. Make your appliances modern and energy efficient
Buyers tend to get scared when they see old appliances. Mainly because those appliances look like they need a lot of further repairs or replacement. People tend to look at these things as representing the home itself. They associate old appliances with a low quality home. This will not benefit your selling price.
Another reason is that old appliances tend to have to be replaced. This can be time-consuming and frustrating. Especially when the new appliance needs to fit particular dimensions.
3. A great paint job goes a long way
One surprising small renovation that you can do and increase your home's value is applying a new coat of paint. You will be surprised to learn how much value a fresh coat of paint can add to your home.
Keep in mind that you should never go ballistic with your paint job. Try to make it look modern and fresh. Use cool-toned colours to give the impression of space, which is important to most potential buyers.
4. Improve the front of the house
This might be an overly simple solution to increasing your home's value, but it is true. Apply a good looking cosmetic change to your front façade. This is the first thing that the buyer will see.
It also is probably the last thing they will gaze upon before leaving. So it's not all that surprising that a simple low maintenance landscaping or even putting a few plants around the front area can do wonders for your house.
If you have the cash to spend, then try putting an outdoor deck. A lot of buyers just can't help themselves if they see a beautiful outdoor living space. While the cost may be a bit steep, adding a deck will often significantly add value to your home.
5. Make your house energy efficient and green
People just love it when they hear the words green and savings. As a society we are becoming more and more conscious of protecting the environment and reducing greenhouse gases.
A lot of buyers want a green home that adds comfort, is good for the environment and saves on monthly energy bills. You can do this by making your house more energy efficient.
Aside from good appliances (see point 2), installing energy efficient windows can save hundreds of dollars in heating and cooling costs. Keep in mind that a lot of buyers nowadays bring in a home inspector. Make sure that your home at least meets basic insulation requirements.
6. Make sure to do the basic updates
This is something that surprisingly many people forget. Basic maintenance updates are essential if you want your house to increase in value.
If there is a leak in your pipes, fix it. If your roof is looking like it has seen better days, then have it professionally cleaned and/or repaired. Mould and termites are an obvious no.
7. Update your bathrooms
Bathrooms are the other places people tend to be finicky about. So updating your bathroom is another good way to boost your home's value.
If your pipes are old, then that could be a problem for potential buyers. Take a good look at your tiles as that can take a bathroom from drab to elegant. How about your basin and taps?
Check out the light fixtures if they need updating. All this can be done quickly with good reward potential.
Those are just some of the renovation projects that you can do to add value to your home and get ready for your next home investment.
How not to add value to your home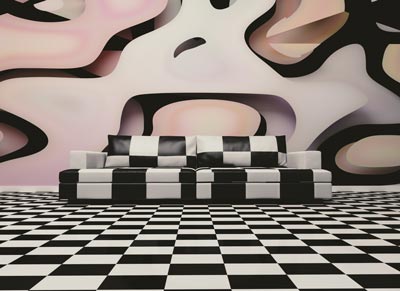 Now, as promised, I'll briefly cover the worst thing you can do when renovating. I have seen too many people do this. Don't make this mistake.
Do not attempt to express your individuality.
When people want to buy a home, they want to feel it can be their home, not yours.
So that means stay away from green walls with pink daisies that remind you of your grandmother Mary. Do not decorate your living room with an abundance of family photos or some highly eclectic 70s decor. You get the idea.
I hope this helps you maximise your home investment. If you are looking to buy a family or investment home in Double Bay or any of Sydney's eastern suburbs, feel free to contact me. I'd be delighted to help you.