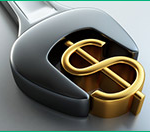 Nick Bendel writes a column for The Adviser wherein he informs that the median house price for Sydney has already shot past the $1.1 million mark. Over July 2014-July 2015, the median has risen by 15.9%, reaching $1.13 million. Over the same period, the median unit price has grown by 12.7%, attaining a figure of $618,000.

The performers and the languishers
While Sydney, Melbourne, Adelaide and Hobart can really talk about having grown into sizeable real estate entities (the first two in particular), there are still capital cities like Canberra, Darwin and Perth which are in a state of deep slumber. The median house price in these capital cities have fallen and this is in stark contrast to the fortunes of, say, Sydney and Melbourne.
You can read the original article here.
Government's initiative required
There was a time not far back in the past when the mining sector had collapsed and the government had to introduce cuts in cash rate to shift the focus of the economy from mining to the housing sector. The idea worked, and how! In my opinion, capital cities like Darwin and Perth require some really big decisions on the part of the government if they want something like the Sydney boom. Only then can its construction and labour sector be redeemed.