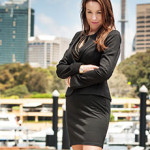 Researching on the right property is not an easy task because there are so many things to keep in mind. Before everything else, you have to think about your budget and also the point to which you can stretch yourself. Then you must also think about the location of the property. Due diligence, indeed, is the cornerstone of buying a good property.

Questions to keep in mind
What is the orientation of the property? What is its comparable sales figure? Does it have an encroachment? What are the zoning protocols? Is it close to your area of work? What government infrastructure initiatives are being planned for the property? What is the possibility of capital growth? How soon and at what rate can a tenant be procured? These are some of the questions you must keenly address before buying a property.
Professional buyer's agent
Even if you know all about the purchase, there is a fair chance you will miss out on a thorough negotiation process or be caught in some inappropriate deed structure or an exorbitant loan repayment structure. This is where a professional buyer's agent can come to your aid. These are professionals who stand by your side and are motivated solely by your interest.
Coming back to the research which is essential before buying a property, actually there are quite a few aspects to consider. Let's get to them in detail.
Budget
Investors often look for capital growth. They don't mind employing negative gearing. Even if the rent they receive is less than the loan repayment per month, they would gladly pay the remainder out of their own pockets. Not only can this amount be claimed as a tax deduction, but this is also a great way to maximise capital growth.
However, it is good to figure out first what kind of property investor you actually are. Are you an investor sold to the idea of negative gearing, or do you want to go for positive gearing, in which case you will want to create a positive cash flow from the very beginning? How will it be done? This, of course, can simply be done by charging a rent that is higher than your monthly mortgage payment.
Of course, the same stage of growth cycle may not support both capital growth and rental yield so you will have to tread a little cautiously and take expert advice.
Orientation
How are the windows placed and what is the pattern of the wind? Have you learned enough about the water run-off, seasonal water table and the kind of natural vegetation that is in the proximity of your home? All these questions may help you choose your location.
Location
Some locations are yet to witness a boom in capital growth while others may have their best days behind them. Some may be marked by positive infrastructure moves from the government while others may still be languishing out of their focus. These factors should be considered carefully when choosing location.
Mortgage repayment
What mortgage can you easily pay off? What interest rate should you lock in at? Should you go for a combination of fixed and variable rate? These are all important questions. You never actually know when the interest rate does a somersault and you start feeling really squeezed.
Comparable Sales Figure
Find out at what price similar homes (in dimension and quality) have been sold in the last 6 months. It will give you a fair hint of the price you should buy at.
Be strong during negotiation
Remember, there are hordes of sellers' agents to help them get a good price but there is only the buyer's agent to take your cause forward. Either you need to by atypically strong at the negotiating table or you need to employ the services of a seasoned buyer's agent.
If you are interested in buying a property in the Eastern Suburbs in particular or Sydney in general, feel free to contact me today. I will be more than glad to help you secure your coveted property.