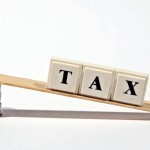 With the present government coming under the hammer due to rising property prices, Labour is using the price card as a plank to seek the people's mandate in the next elections. For this purpose, they have made a proposal which talks about making reforms to negative gearing. David Naylor reports in an article on the website Property Update.

Reforms to negative gearing
The reason why the negative gearing card can be used as an election platform is because there is a vast majority of people involved in the game. To use a stat that tells the story, in the year 2010-11, there were as many as 1.2 million property players holding one or more negatively geared properties. If Labour's proposal goes through, negative gearing will become restricted to only the new properties.
Labour aims at boosting the housing stock
Labour is clear in declaring that its proposal is only aimed at giving boost to the new housing stock; an area where investors will be allowed negative gearing up to $1 million worth of properties.
You can read the original article here.
New properties form a small part of the Australian real estate. Despite great government impetus towards them, the pie is still shared largely by established properties. By limiting gearing to only the new properties (if the Labour proposal goes through, that is), Australia may just clip the wings of the free flying bird called "negative gearing".
Capital gains tax discount
But if you are seeking some real impact, I think the first thing that needs to be done is the abolition of capital gains tax discount. It, before everything else, is the enemy of the level-playing field that critics of negative gearing use against it.
Grandfathered legislation
The point to remember here is that the legislations surrounding negative gearing will definitely be grandfathered or in other words, they won't impact the properties presently owned by the investors and buyers.